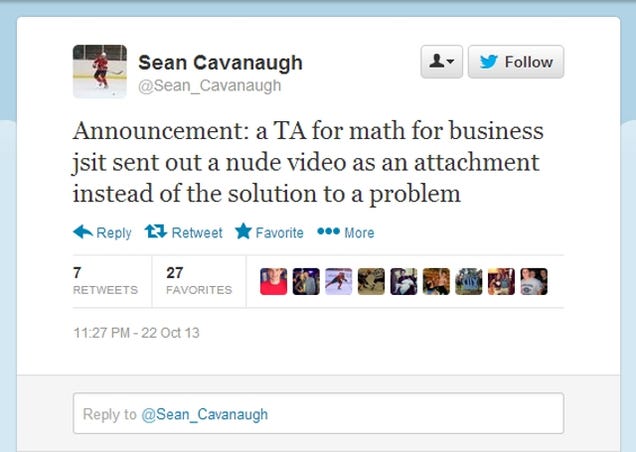 Word around the Pentacrest is that a Teacher's Assistant at the University of Iowa accidentally emailed her students a file attachment filled with her own homemade porn instead of solutions to a homework assignment.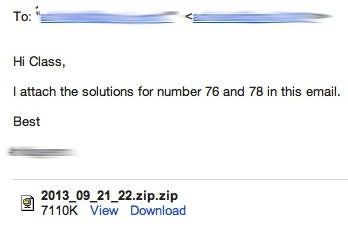 According to students on the receiving end of the unsolicited sex pics, the images — or "nude gifs" — were captured during a cybersex session between the TA and her boyfriend, which for some reason took place in a Google+ Hangout.
Total Frat Move, which managed to obtain copies of the gifs, offered this steamy description:
The images are from a video chat that is quite sexual in nature. It appears that two people are "cyber-sexing" from different locations using video equipment. Both are nude and, well, "engaging" themselves in a sexual manner. They appear to be having a grand time.
Barstool U has since posted heavily redacted versions of the pics, and they certainly seem like something you wouldn't want to send your students instead of a study guide.
Update 1:38 p.m.: UI spokesman Tom Moore has released a statement to KCRG saying the TA behind the now-infamous email "regrets her actions" and insists "it was an accident."
While the school takes "appropriate actions under our policies and procedures," Moore has asked that students who received the email kindly delete it and avoid sharing it with others.