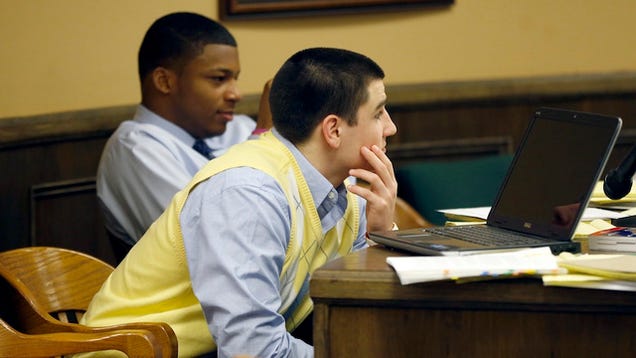 Eight months after two Steubenville High School football players were found guilty of raping a 16-year-old girl, four more people have been indicted by a grand jury on charges related to the case, including the Steubenville City Schools superintendent and a football coach.
"People made bad choices and the grand jury said there are repercussions," Ohio Attorney General Mike DeWine said at a press conference. "Teenagers and alcohol-fueled parties, absent adults, bad decisions, acts of violence... they're not unique to this community. How do you hold kids accountable if you don't hold the adults accountable?"
Michael McVey, the Steubenville City Schools superintendent, was indicted on charges of tampering with evidence, obstruction of justice and falsification. Matthew Bellardine, a volunteer football coach, was charged with allowing underage drinking, obstructing official business, falsification and contributing to the delinquency of a minor.
Lynett Gorman, the principal at Pugliese Elementary School, and Seth Fluhart, a wrestling coach at Steubenville High, were both charged with failure to report child abuse.
"Some may ask why others were not indicted. It is simply not sufficient that person's behavior was reprehensible, disgusting, mean-spirited or just plain stupid," DeWine said. "It took a long time to get all the information the grand jury needed so they could make their decisions."
"Barring any new evidence, I believe that the grand jury's work is done."