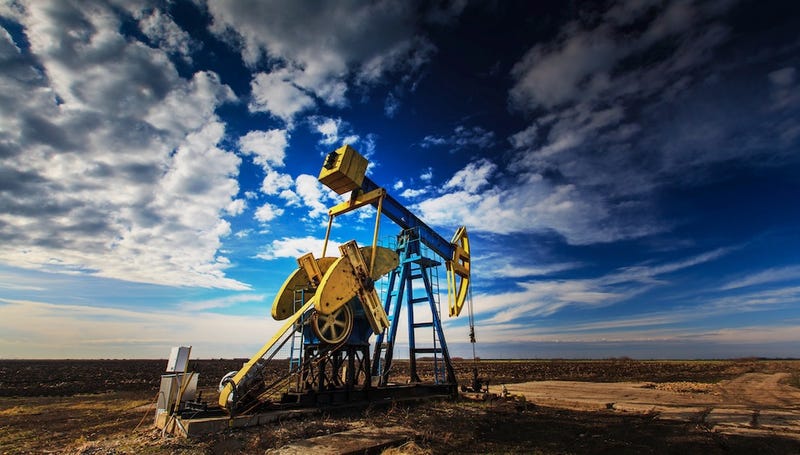 According to an article in yesterday's New York Times, America's western oil towns are turning into a modern-day "Deadwood," rejuvenating stagnant economies, and drawing oil speculators and drifters. Lots and lots of drifters. Don't say Upton Sinclair didn't warn us.
The oil boom has had some positive effects on the small, western towns at the center of drilling — four story hotels chains are going up, apartment prices are going up, gas station attendants are earning up to $50,000 a year, and — an important sign, according to the Times — "hotel menus offer crab and artichoke dip and bacon-wrapped dates."
But history, she does repeat herself, and it hasn't taken long for lawlessness and criminal activity to insert itself in the 21st century gold rush.
Residents say the towns used to be small communities where no one locked their doors. Now when people disappear, their relatives are enlisting shallow grave search parties. Police departments have to hire new officers. Jails are full.
Last year, a study by officials in Montana and North Dakota found that crime had risen by 32 percent since 2005 in communities at the center of the boom. In Watford City, N.D., where mile-long chains of tractor-trailers stack up at the town's main traffic light, arrests increased 565 percent during that time. In Roosevelt County in Montana, arrests were up 855 percent, and the sheriff, Freedom Crawford, said his jail was so full that he was ticketing and releasing offenders for minor crimes like disorderly conduct.
Part of it, police say, are out-of-towners — "drifters" — looking for work and finding a hard time. The other part are opportunistic criminals following the money.
Mexican cartels and regional methamphetamine and heroin traffickers have proliferated, hoping to tap the same sources of wealth that have turned farmers into millionaires and shaved unemployment rates to as low as 0.7 percent.
And although the FBI has added more agents to the area, residents don't feel safe. There have been runs on pepper spray and stun guns. Women are taking self-defense classes. Mayors are arming themselves. It's the wild west out there.
[image via Shutterstock]