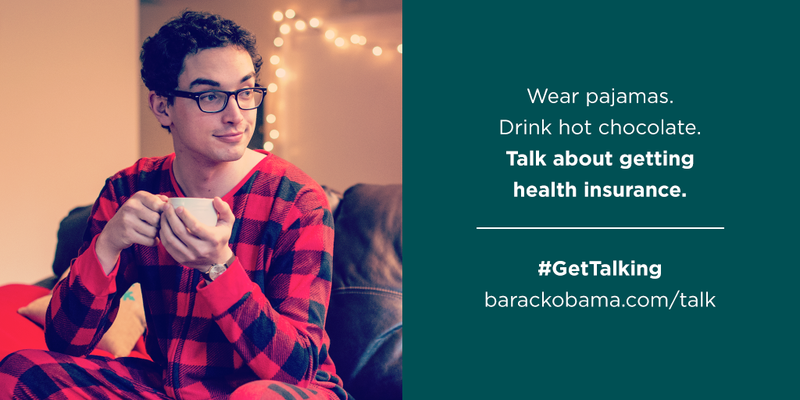 What's killing Obamacare this week? Stock photo models in stupid night clothes.
A simple tweeted ad by the president encouraging Americans to "talk about getting health insurance is getting cackled to death because it features a picture of a bespectacled curly-locked grown boy in a jammy suit, nestled with his hot chocolate.
Conservatives say the Affordable Care Act will fail because Pajama Boy is "an expression of the Obama vision…the picture of perpetual adolescence," "a metrosexual hipster in a plaid onesie," and also "the gayest f***ing thing I've ever seen."
That's rough, bros. But if Obamacare's looking to recover, here are some replacement ads they can push out, with fresh stock art for every possible theme or mood:
Inspirational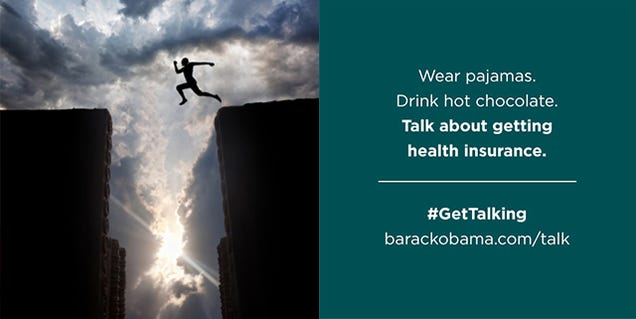 [Pikoso.kz/Shutterstock]
Cool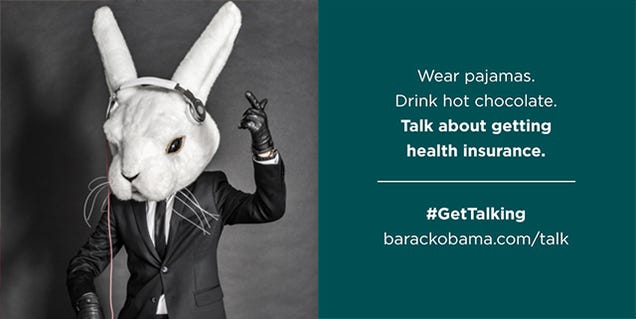 [White Room/Shutterstock]
Productivity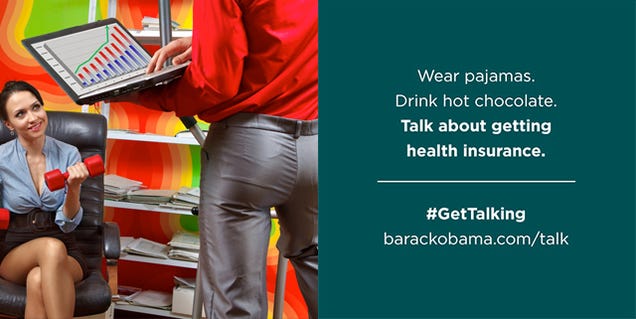 [Wallenrock/Shutterstock]
Seasonal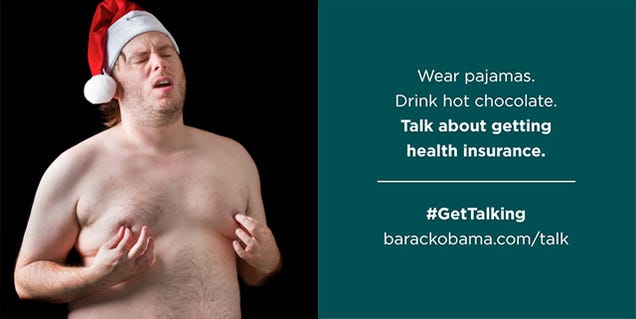 [txking/Shutterstock]
Maternal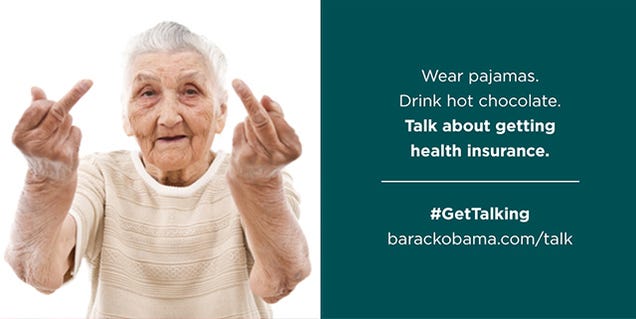 [giorgiomtb/Shutterstock]
?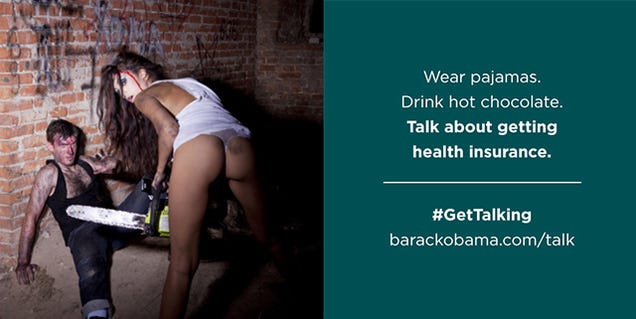 [Andrey Arkusha/Shutterstock]
Nature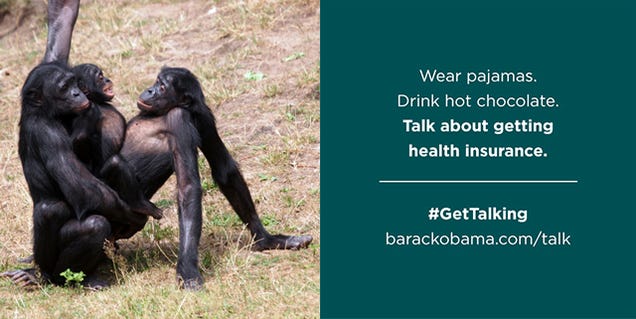 [EBFoto/Shutterstock]
Religious
[Lisa S./Shutterstock]
Nazi SS Re-enactor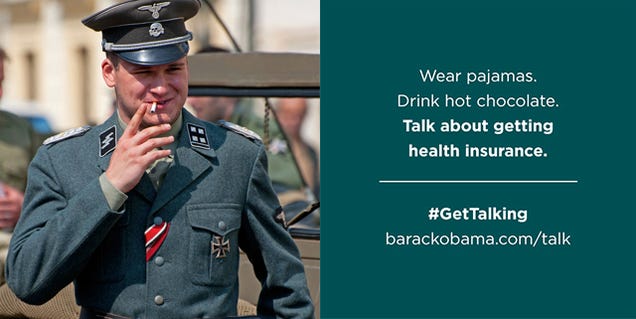 [Jan S./Shutterstock]
Traditional Brazilian Pork Barbecue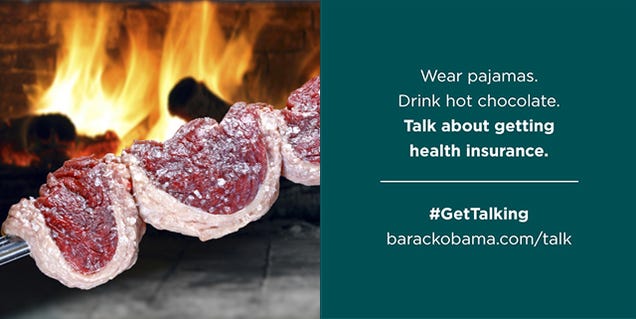 [Luiz Rocha/Shutterstock]