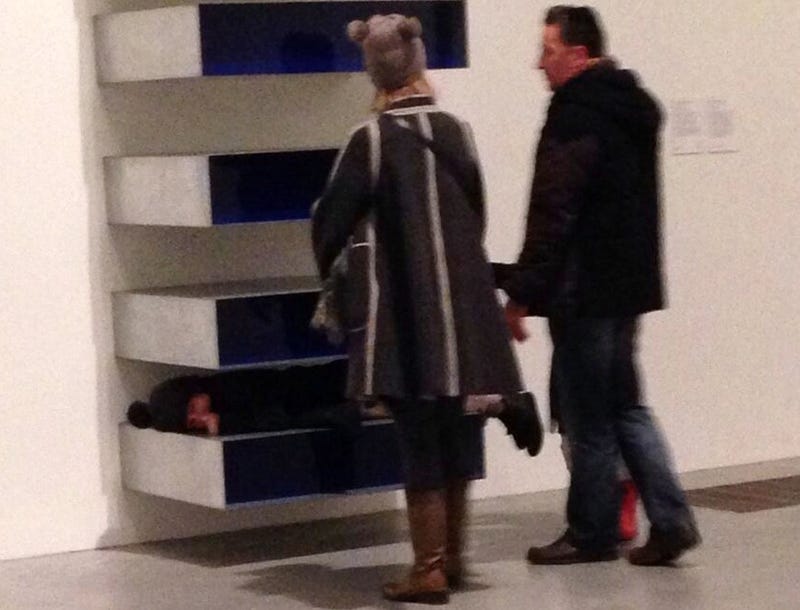 On Sunday, a Brooklyn gallery owner snapped this photo of two parents letting their toddler crawl all over a multi-million dollar sculpture by Donald Judd at London's Tate Modern museum.
Stephanie Theodore, the gallery owner, quickly posted the picture to Twitter.
Theodore also confronted the parents, who were unmoved. "I told the woman the the kids were using a $10mm art work as a toy, she told me I knew nothing abt kids. Obv she doesn't either," Theodore tweeted. She also notified the guards at the Tate, who she said were grateful for having it brought to their attention.
Similar sculptures by Judd sold for nearly $3 million at a 2006 auction.
[Image via]