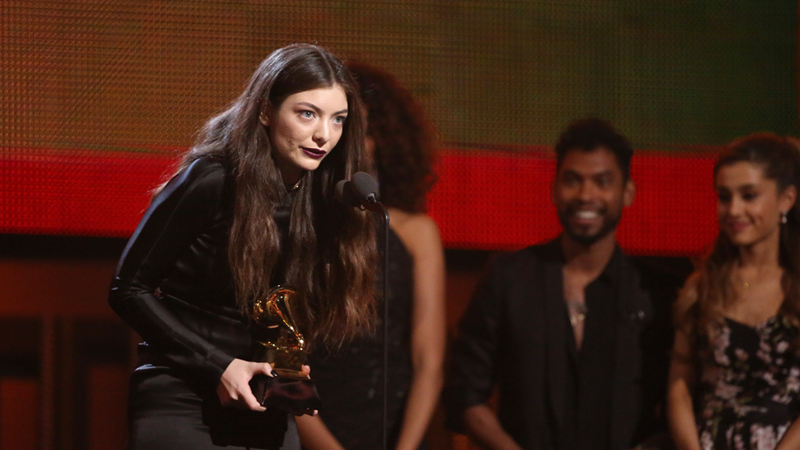 Lorde, the Kiwi singer-songwriter who won a Grammy on Sunday night, is 17—or is she? Is this Lorde's birth certificate?
Some context: Lorde is from New Zealand, and sings a popular song called "Royals," among others. She is, many people will tell you, 17 years old. Many others don't believe this:
Here are some Lorde song lyrics: "I'm kind of older than I was when I reveled without a care." Hmm.
"Hi, I'm Ella," she "deadpanned" to Vanity Fair last week, "and I'm actually 45." Hmm. Hmmmm.
Earlier this month, Lorde told Rookie's Tavi Gevinson that The Virgin Suicides "really resonated with me as a teenager. I mean, I am still a teenager."
Hmmmmmmmmmmm. So, anyway, that brings us to today: Emma Carmichael, late of this website and its sports cousin Tronball, has done the hard reporting work and paid a $17.02 fee to obtain the birth certificate of one Ella Marija Lani Yelich-O'Connor, d.b.a. Lorde, born November 7, 1996:

First of all, though, this is not a birth certificate. This is an easily forged document called a "data printout." Carmichael says she'll have access to the real, handwritten certificate in a week, but even then: Can we trust the New Zealand government? (Side question: Is Lorde even actually from New Zealand? Did you hear her accent at the Grammys? What part of New Zealand is California in?) For that matter, can we trust Carmichael, The Hairpin, or the Awl Blog Network? (Carmichael, for the record, claims to be 25, but has not produced a birth certificate.)