Yesterday, we showed you the window display of Giovanni's Atrium, which looked something like this.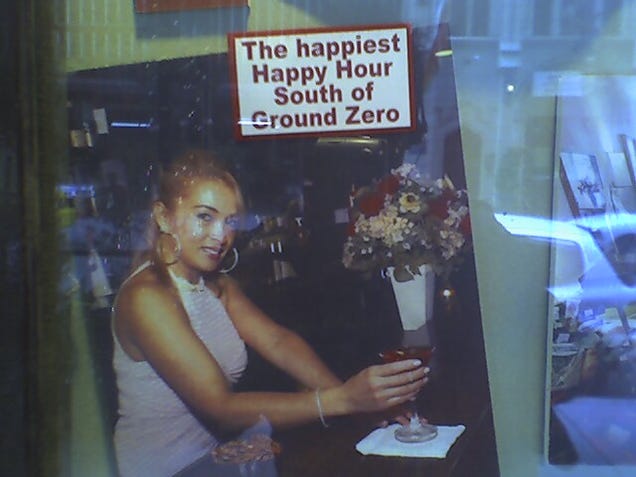 Well, that evening, Brian Van passed by the same window and noticed something different.


You see, it's not just the happiest happy hour in that neighborhood. Oh no. It's happier than any happy hour, any-fucking-where, no matter if it's north, south, west or east of Ground Zero. Every bar in New York City, you're on notice.
already changed! [Flickr]
Earlier: I'd Be Happier If You Didn't Keep Bringing It Up