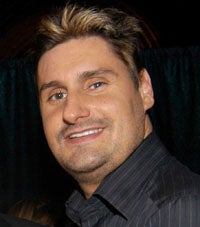 Back in November, we passed along the word that Rob Shuter - the flack who got fired after trying to turn Jessica Simpson's collegial rimming of John Mayer into The Greatest Love Story of All Time - had found work with D-grade Us Weekly imitation OK!.Jossip moves our ball along a bit, noting that Shuter's two-month consulting stint has landed him the title of Entertainment Editor at the prestigious organ. Congratulations, Rob! We're looking forward to all the fun coverage of Jessica that's sure to spring forth from this promotion.
Breaking: Uber-Publicist Rob Shuter Lands at OK! [Jossip]
Earlier: Everything 'OK' With Rob Shuter?