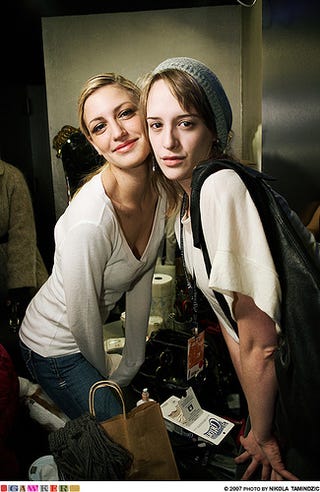 Gawker photographer Nikola Tamindzic and Gawker editor Emily Gould joined forces a historymaking second time at Proj. Run oddity Malan Breton's show this morning. A particular highlight for Emily was meeting America's Next to Next Top Model Melrose, who she hopes will never Google herself and learn that Emily is being a huge hypocrite in this picture because she had previously told the internet that she really didn't like Melrose. In Emily's defense, she would like to explain that she and Melrose hadn't met and bonded closely in five seconds after a fashion show at that point in time. Anyway, there's more of Nikola's experience to be found over here, and more of Emily's take on matters after the jump.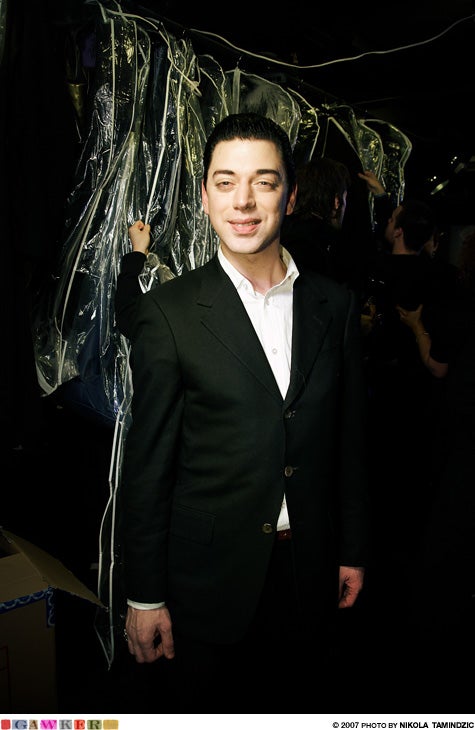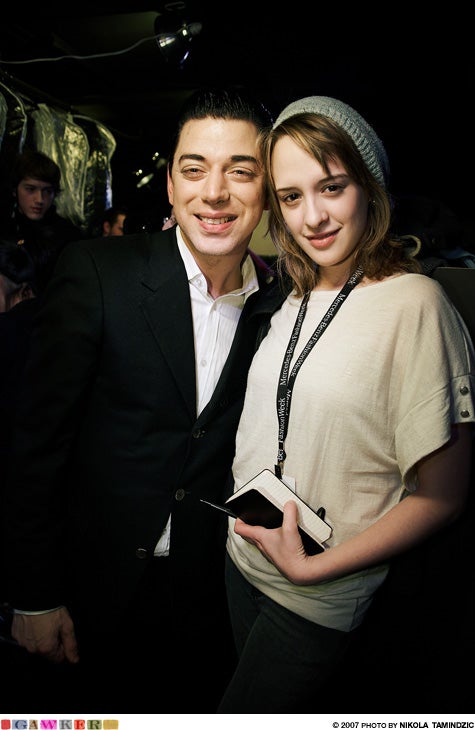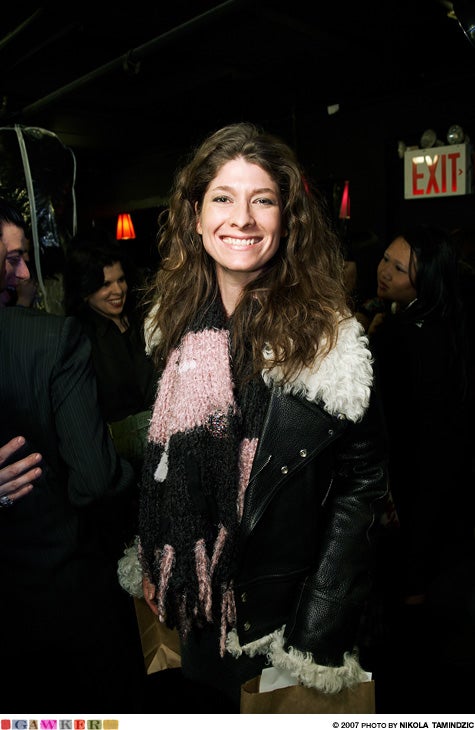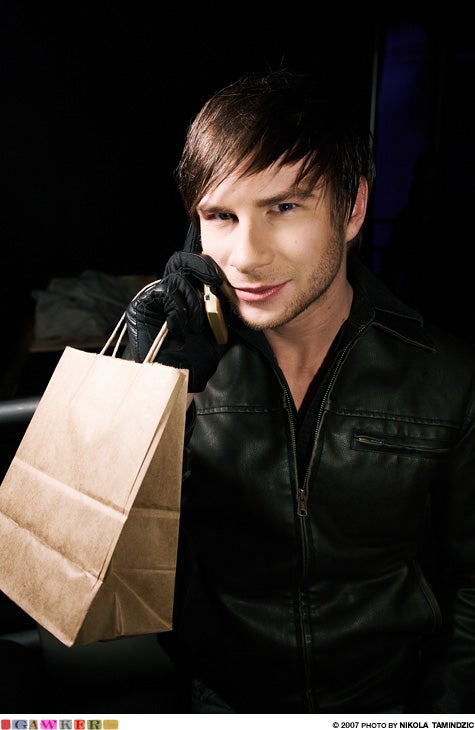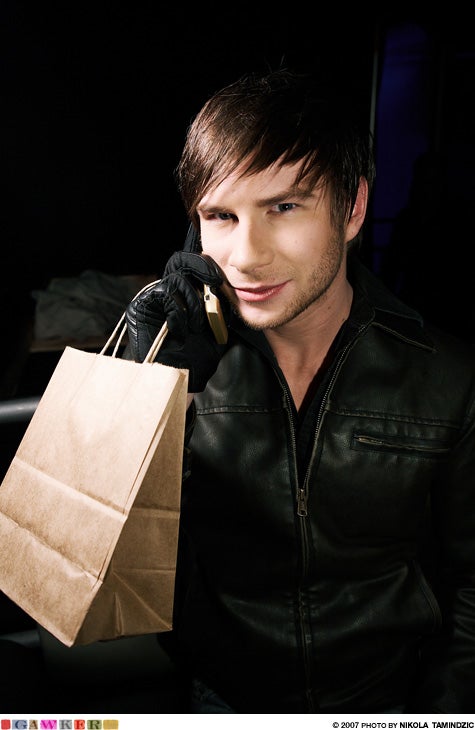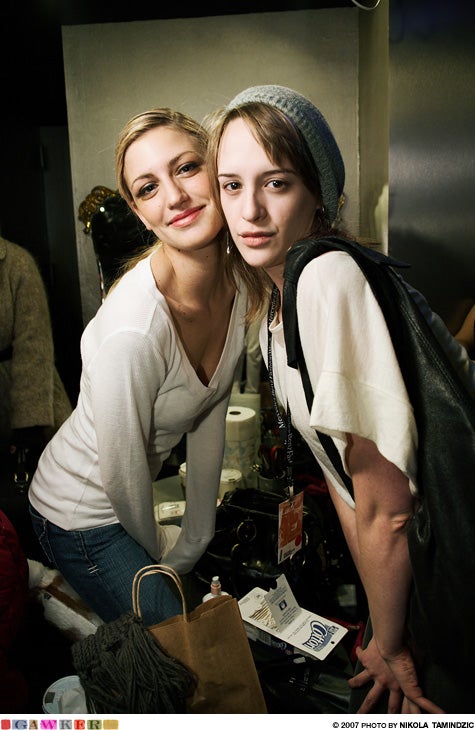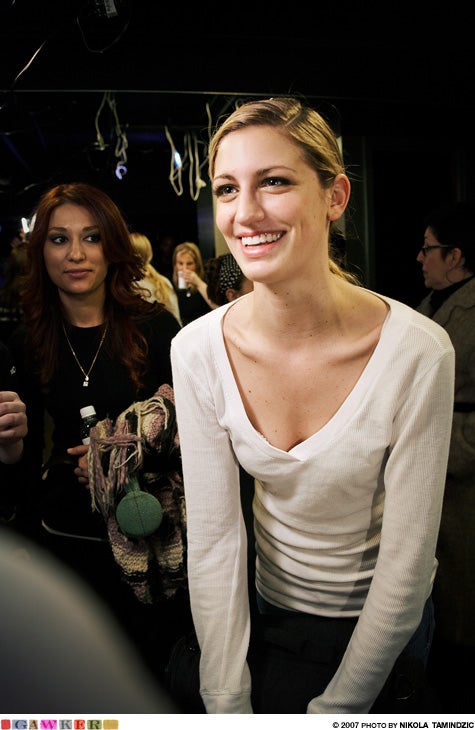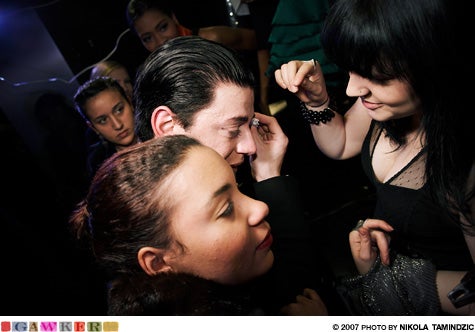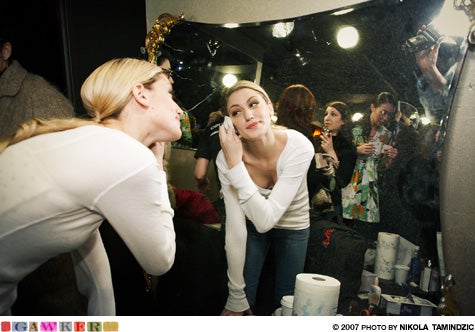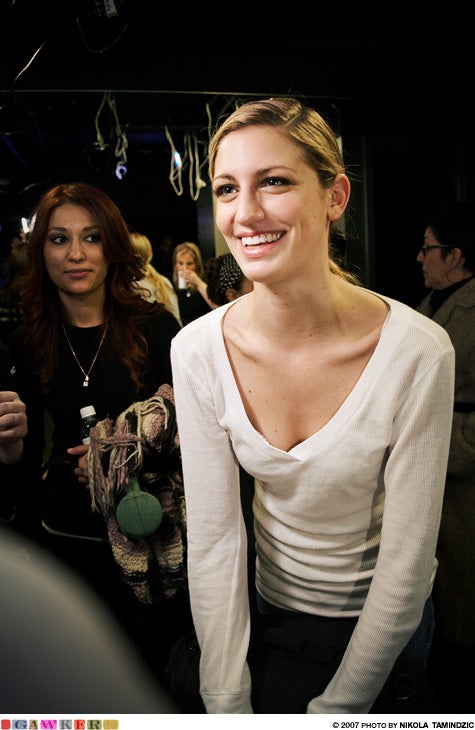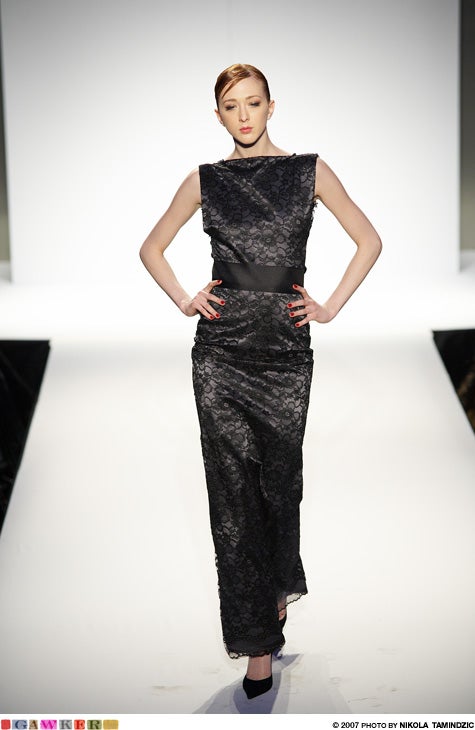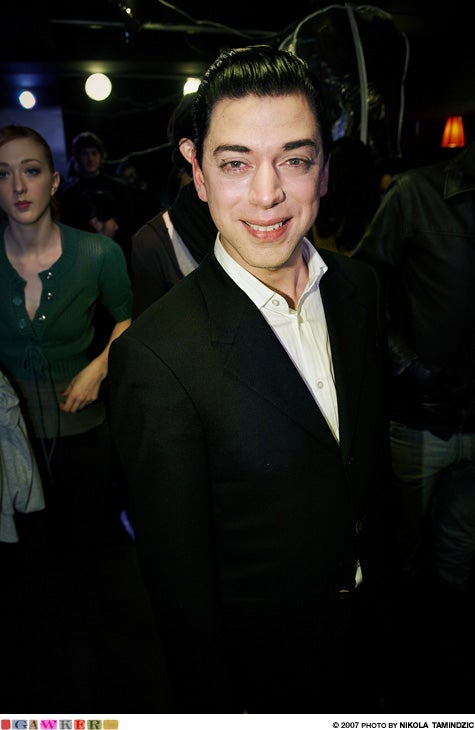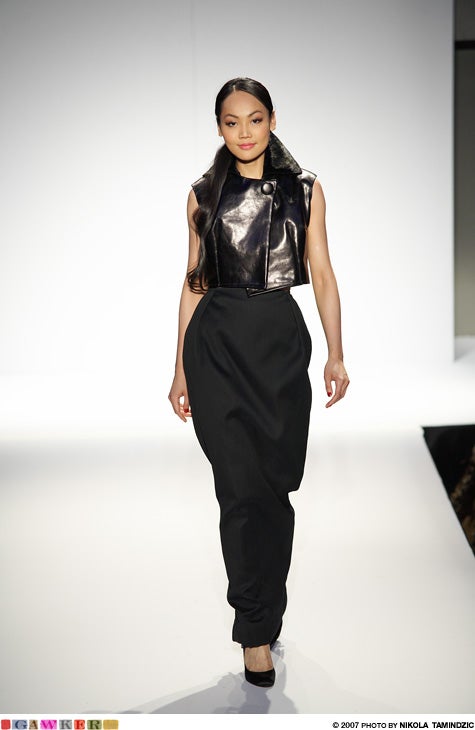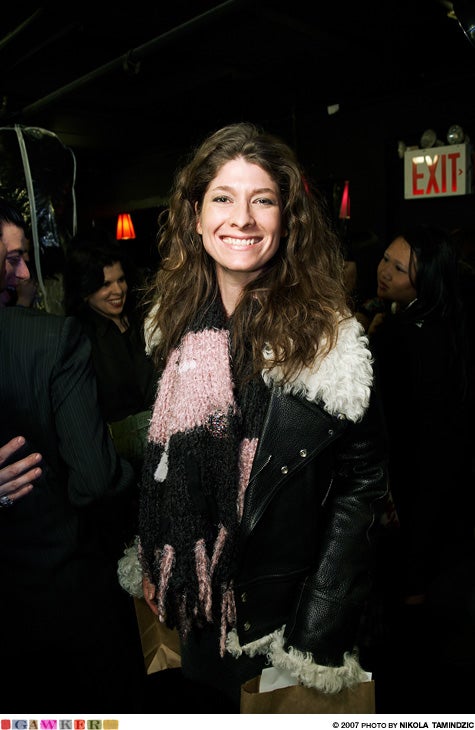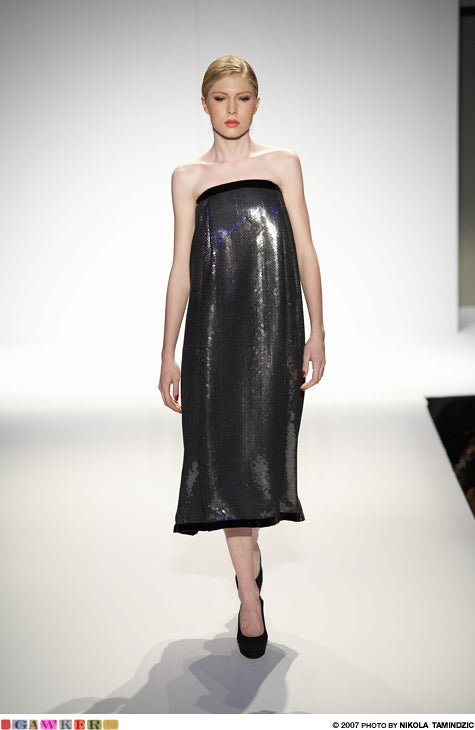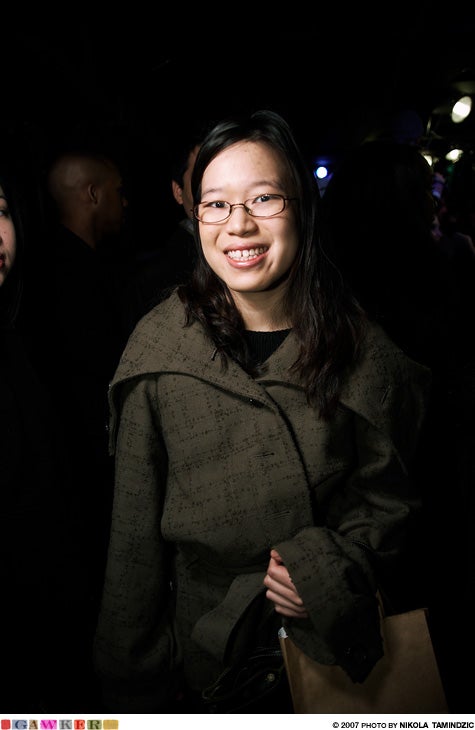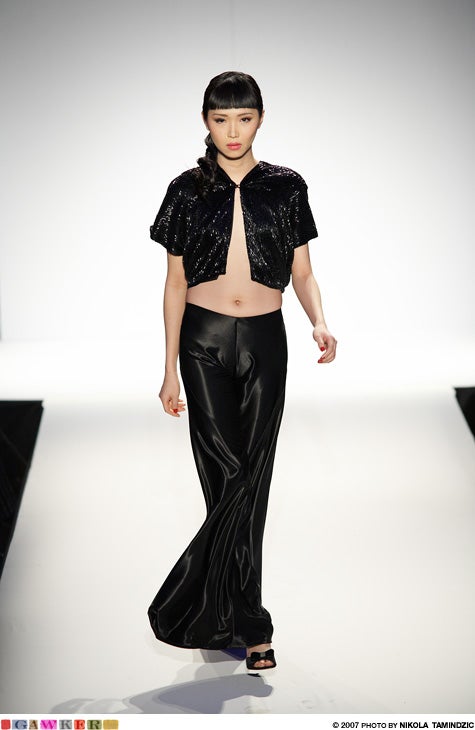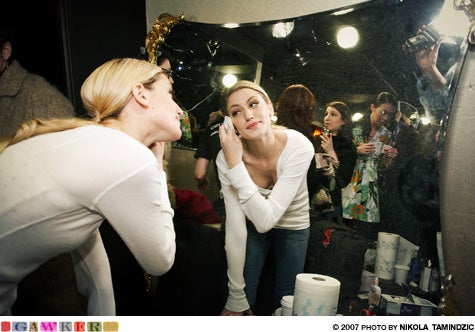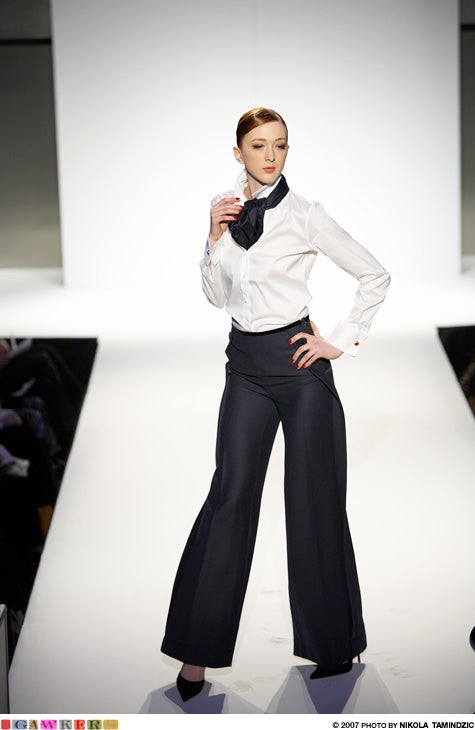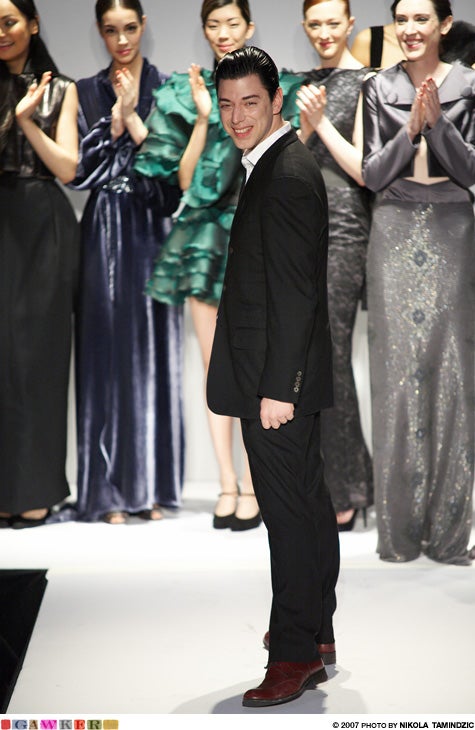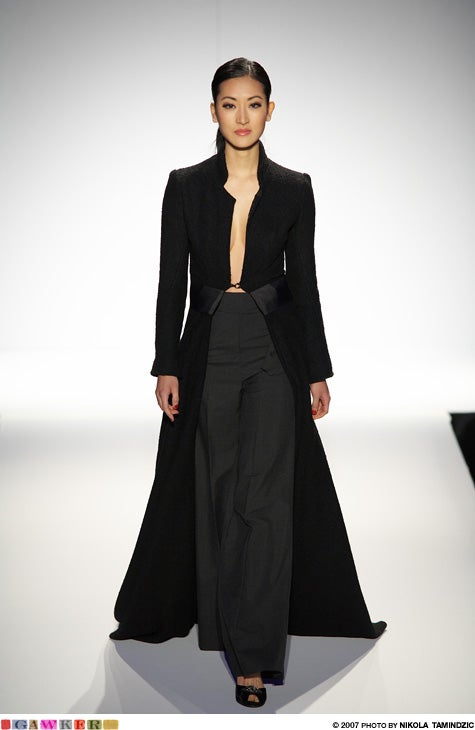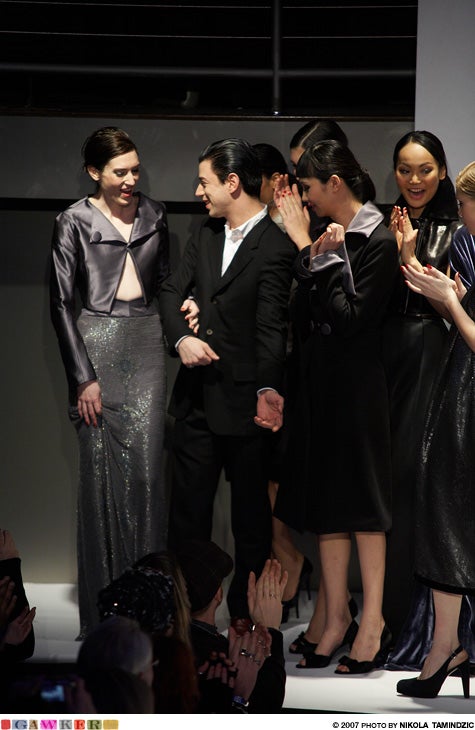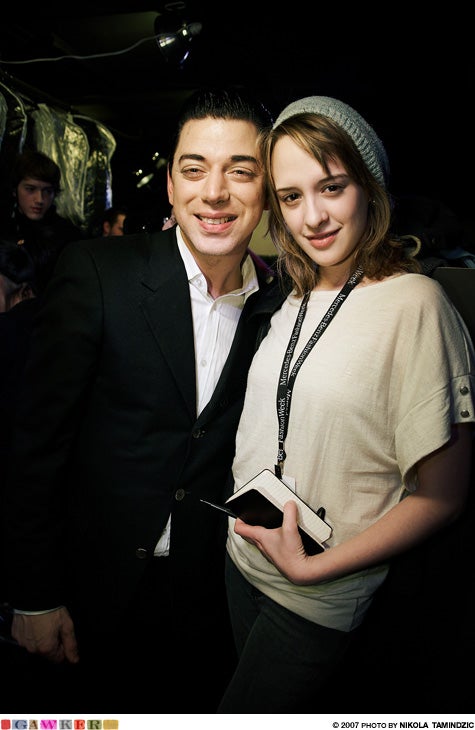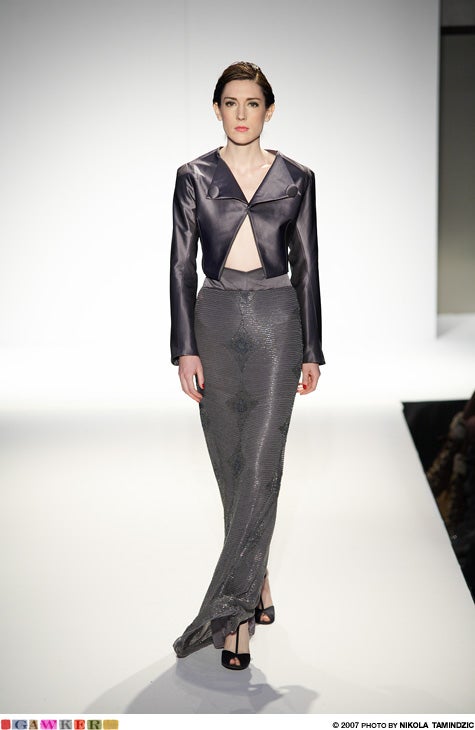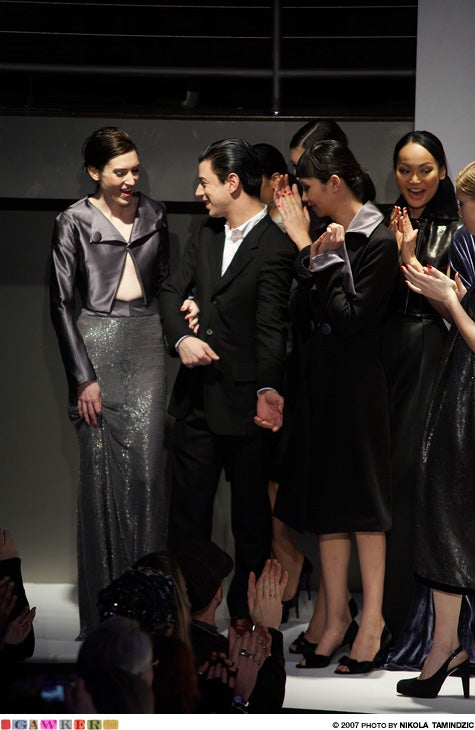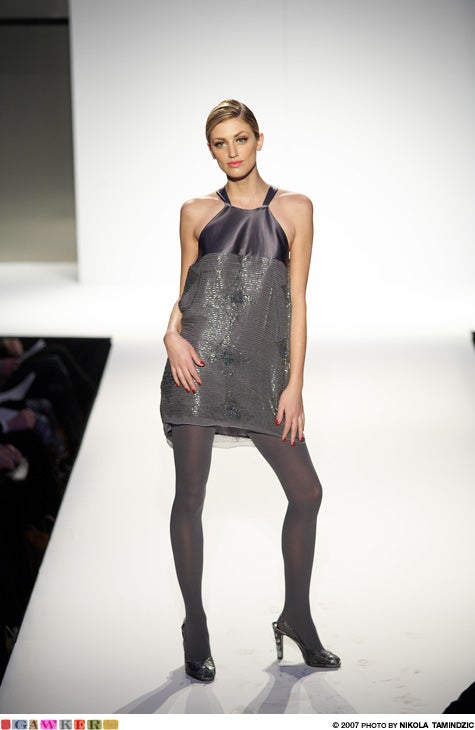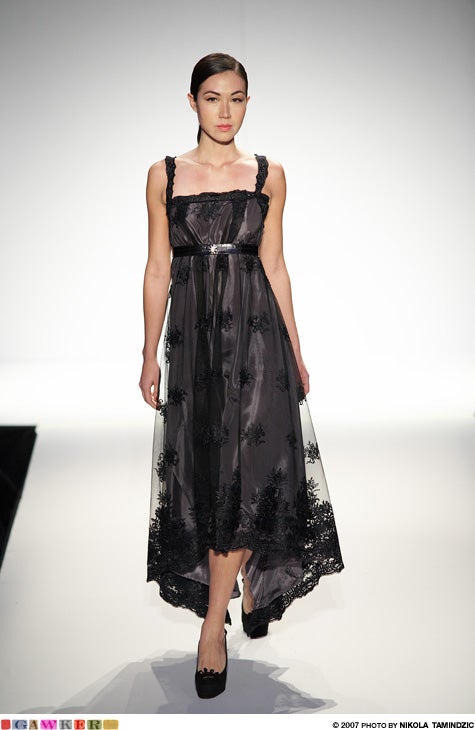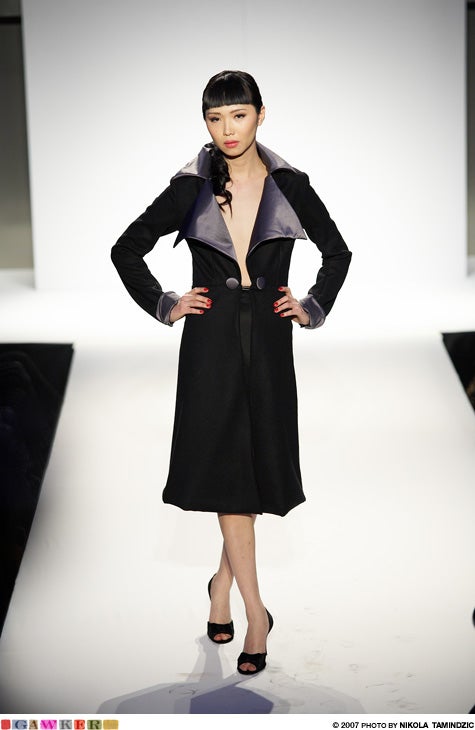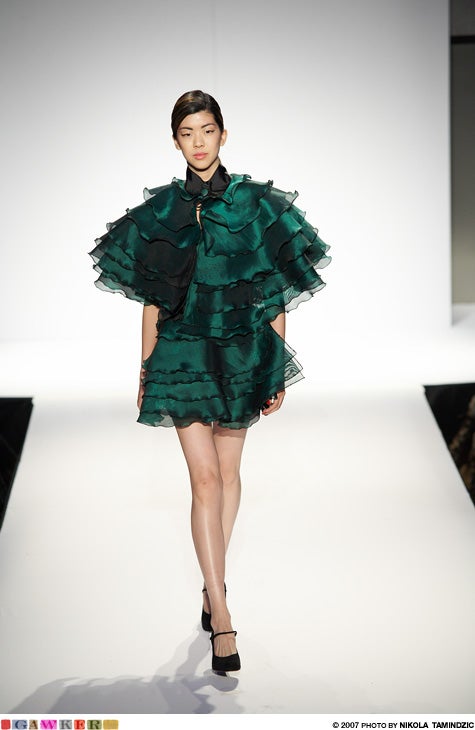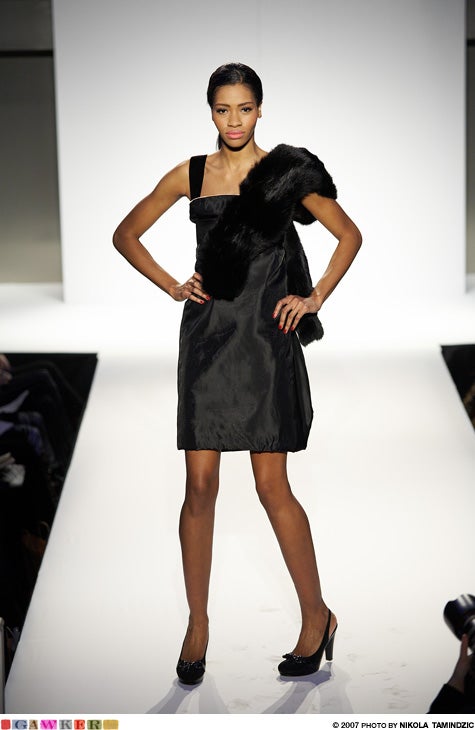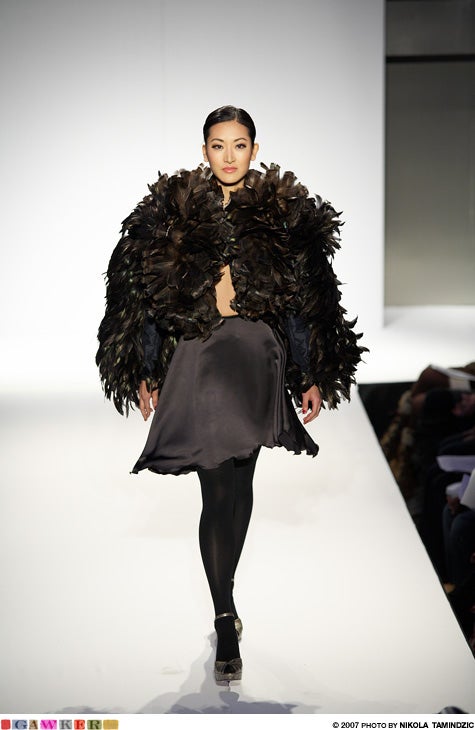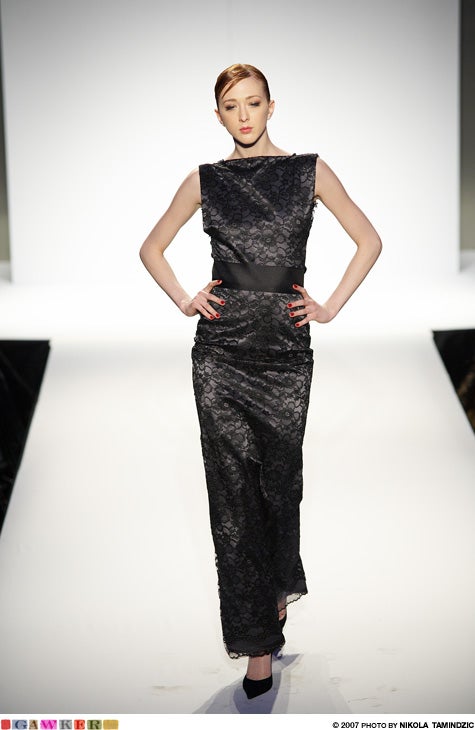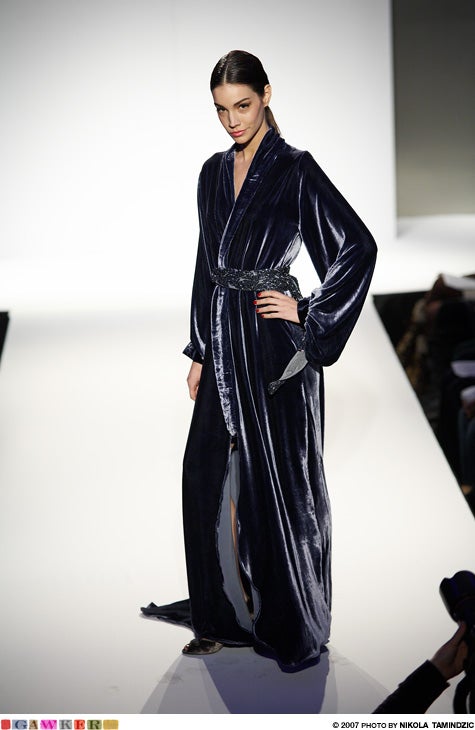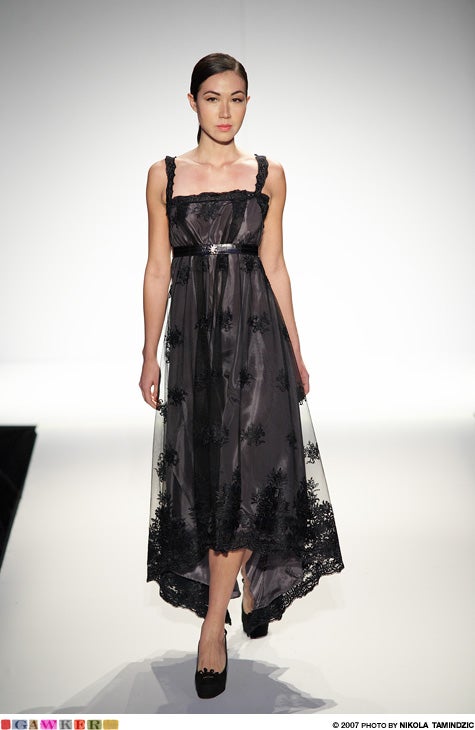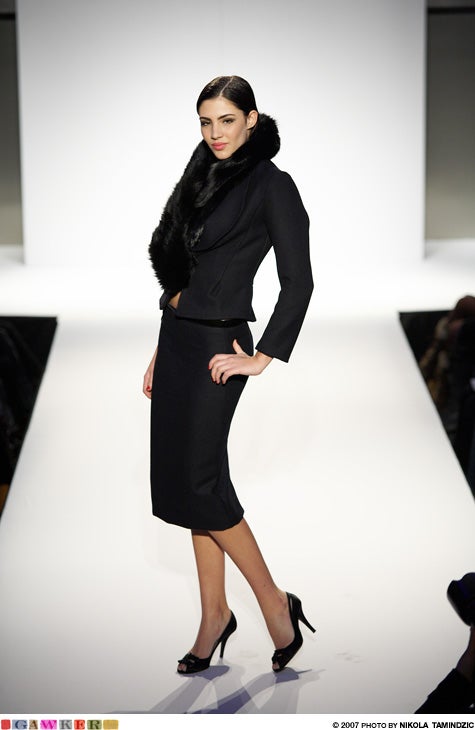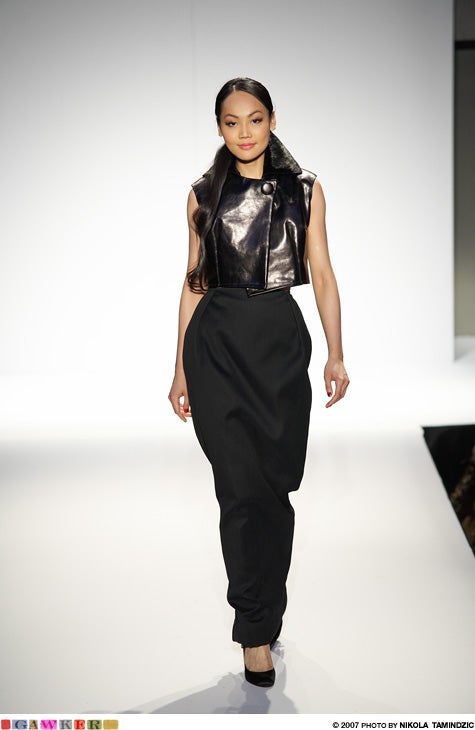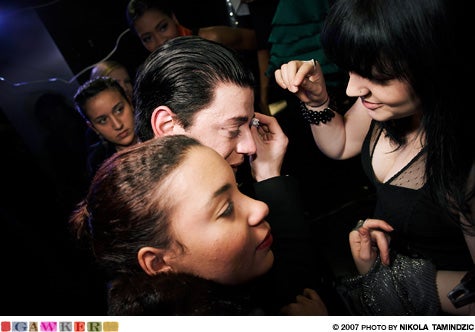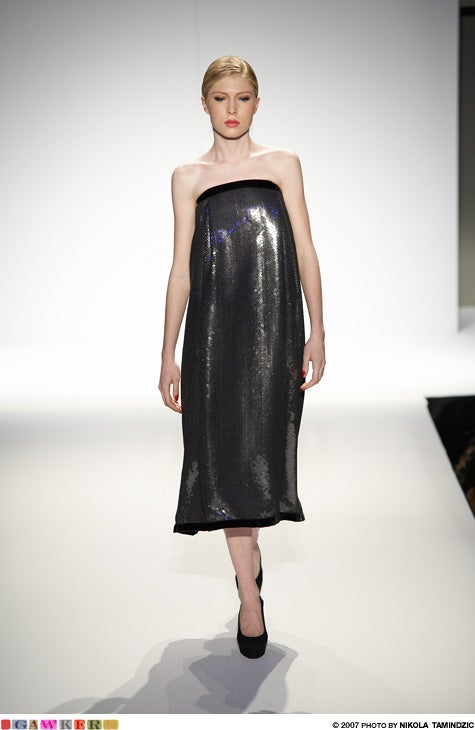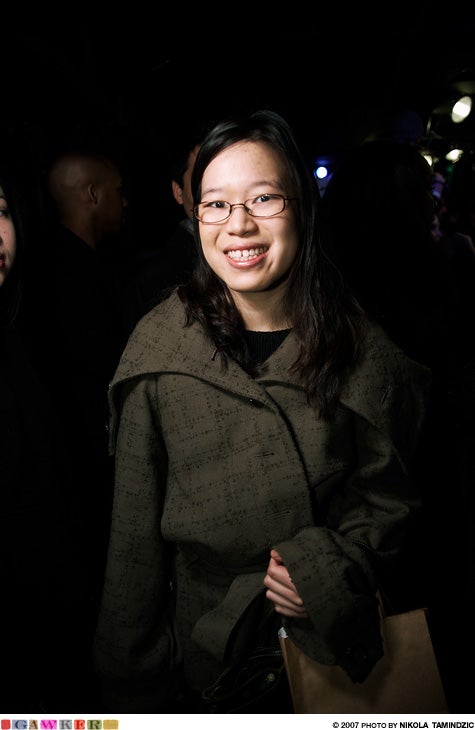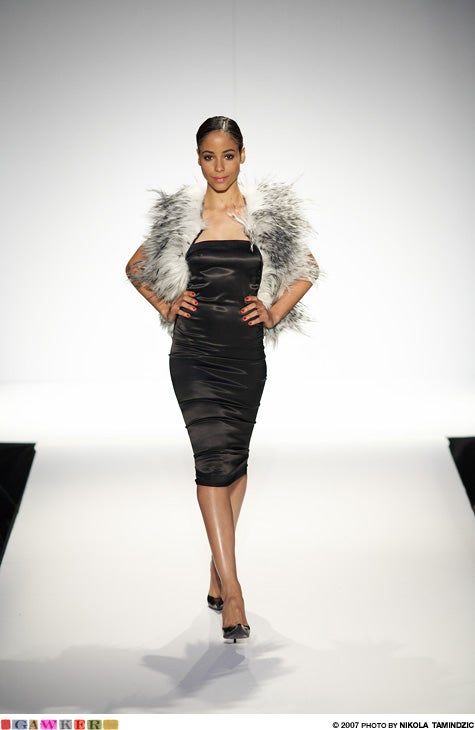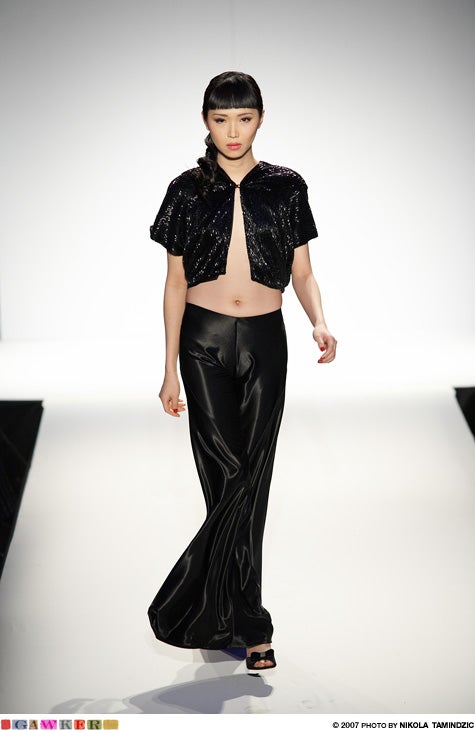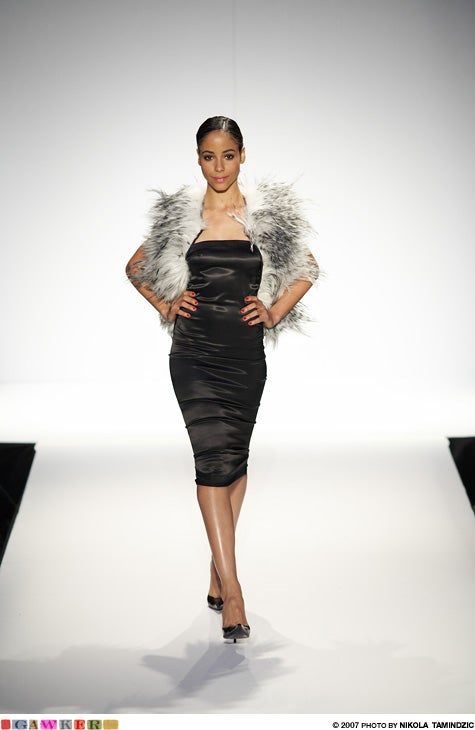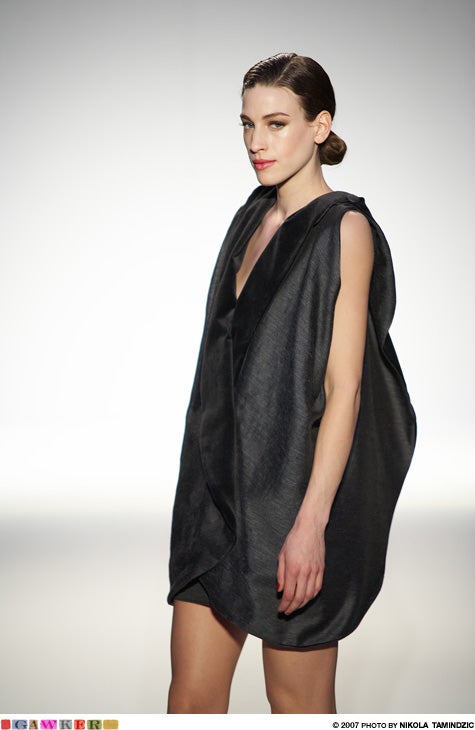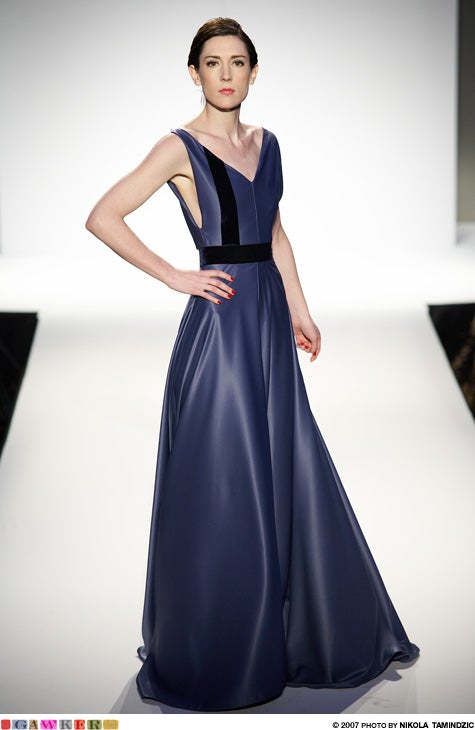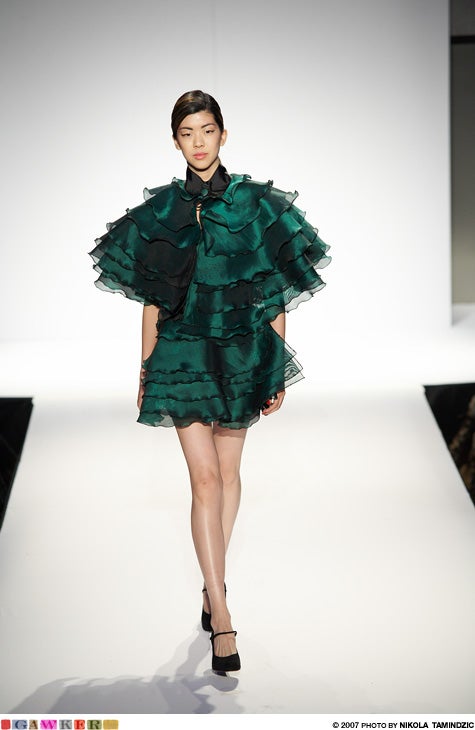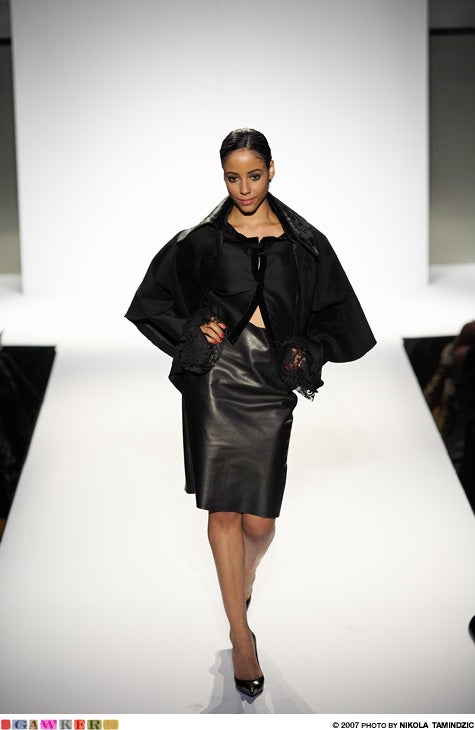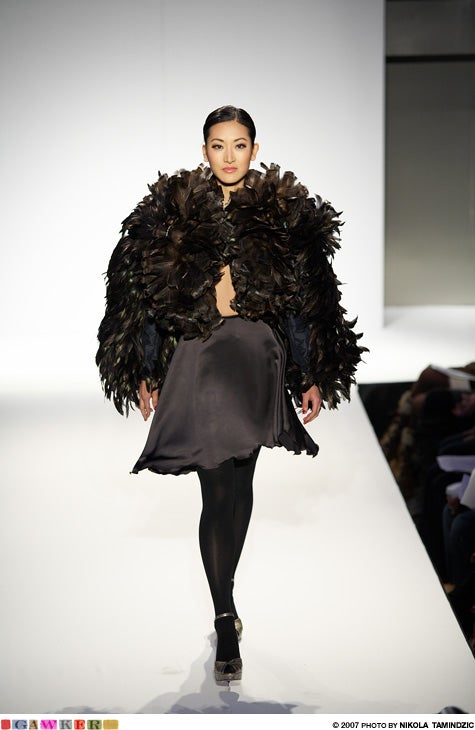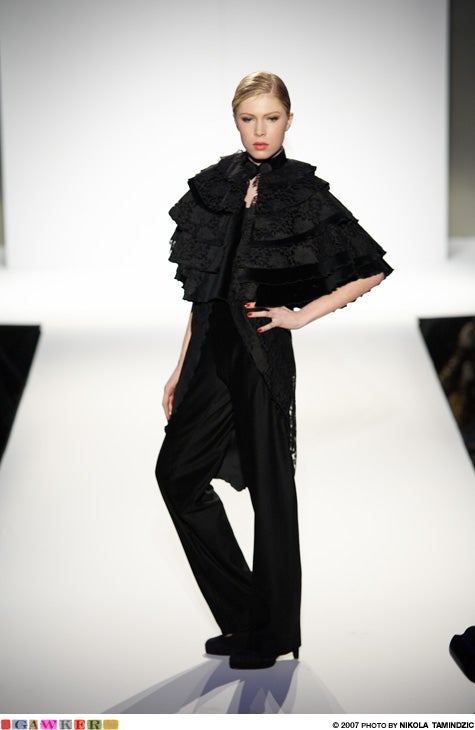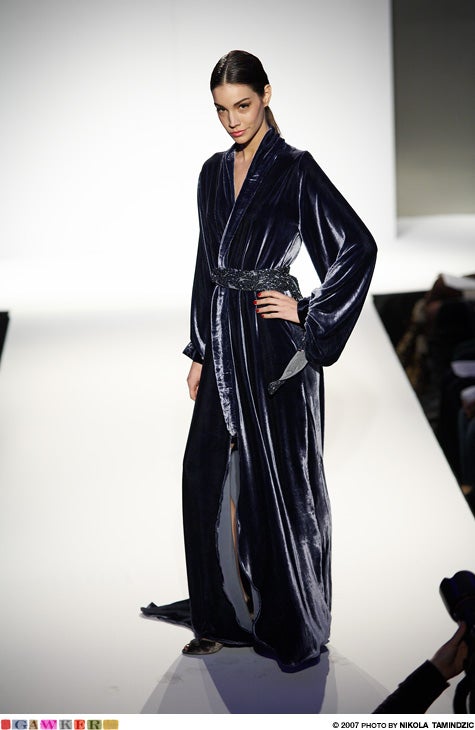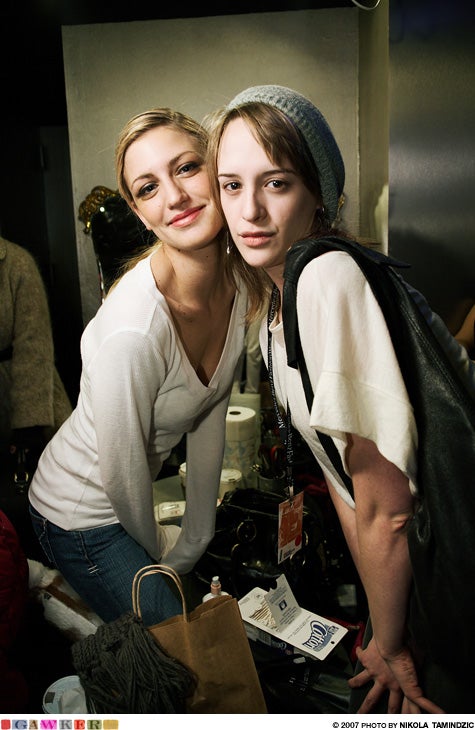 Fashion Week: Malan Breton [photos]
I awoke this morning in a state of feverish anticipation which, on closer inspection, turned out to be pretty much just a fever. Despite Emergen-C and Oscillo's best efforts, I had managed to contract Alex Balk's tuberculosis or whatever it is! Still, I tried to transmute the shaky decrepit feelings I was feeling into fervent excitement for a show that I knew would be full of highlights for someone as obsessed with Fashion Reality as I am. And once I entered Arena, where Malan's show was being held, the magic spell took hold of me. It was almost exactly like being inside an episode of Project Runway — Tim Gunn was there, as well as Diana Eng and Angela Kesslar! I am so gay.
Anyway, I settled into my totally decent seat and waited for the first strains of thompety jazz to signal the beginning of the show. And then, something truly amazing happened. Worlds collided. I could hardly believe it, or contain myself. Striding down the runway, all ropy-necked and prize-thoroughbreddy, was ANTM's MELROSE! She was opening the show! And I have to admit, she kinda looked like a model (this is a huge compliment for an ANTM contestant). I was transfixed. Then Melrose left the runway and there were a lot of black clothes. I started to be distracted by thinking that I might barf into my goody bag. Once the black clothes were over, though, Malan pulled out a few good ones: a bomber jacket made of shimmery feathers, and a green ruffled minidress that I would totally wear! (Can I have one?) There were also some of Malan's trademark stunning missteps: a floor-length pencil skirt that made the tiny model wearing it look like she had a bus driver ass, and a wrap minidress with a wrinkly, obviously pinned bit. Still, overall: not half bad for someone from reality TV, in my, uh, expert opinion. But the real fun was still to come as Nikola and I waded backstage.
"Melrose, do you have a moment to talk to Gawker?" I asked, all professional-like. Surprise, Melrose DID! Here is what I gleaned:

Melrose +Jeremy Piven = "just good friends."

She has a lot of castings this week!

After the show, friends and family were like "are you okay?" She now understands the power of editing.

She's not really a bitch. (Know what? Based on our five second girltalk, I have to say that she really sort of isn't.)

She really cares about this business.

We took a photo together, knocking over a carton of milk somehow in the process ("No use crying!" I quipped. I'm sick, okay?) and then Nikola and I stood in line to meet the man himself.

Malan had just finished drying the tears that had welled up during a previous interview. During a necessarily brief interview, Malan revealed that he'd met Melrose when she hosted his Christmas party and that he chose her to open his show because he "loves her energy." He touched my arm and it was not creepy at all, actually. Nikola snapped some snaps of Malan in front of the clothesrack and then turned his attention to someone who is apparently an up and coming star of gay porn.

For my part, I look forward to seeing more wonderful things from Malan in the future. Because, you know what? Fashion needs more unabashed weirdness. So here's to "new friends, the limelight, the low life, the jazz age, and the opportunity for a new world."

Fashion Week: Malan Breton [photos]