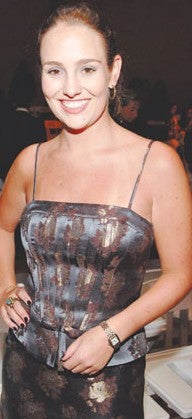 What do you do when your sister got all the model-pretty genes and your 'socialite' reality show never got produced? Well, if you're Gillian Hearst-Shaw, you go into the family business. According to WWD, the socialite has been "quietly working" as an editorial assistant at Town & Country's semiannual wedding and quarterly travel magazines—her family has an ownership stake in, natch—since early January. "Not only do I get to learn and work, I also get to learn and work at a family company," Hearst-Shaw cooed to WWD. But will her assistanting duties get in the way of her wedding plans? (Hearst was given a "blindingly huge diamond engagement ring" last weekend in the Berkshires by her lawyer boyfriend Christian Simonds). We hope not! She tells WWD that charges of nepotism just make her want to "work that much harder" to prove that she deserves her job. You go, girl!

All in the Family [WWD]
Ready to Wed [NYP]
Earlier: Debutard Derby: 'Social' Reality Show?