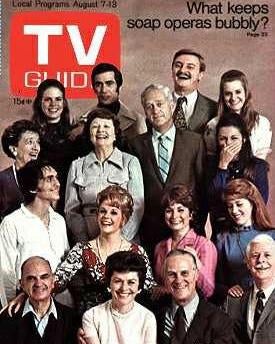 Intrigue! Betrayal! Sex (sort of)! With Rupert Murdoch's hostile takeover attempt momentarily stalled, the Weekend Wall Street Journal turns the mirror on the sprawling clan that pays the bills and fields the buyout offers. Four reporters and 3,000 words later, it turns out the Bancrofts are just like your family, except with a few more horses and sailboats. And maybe their smelly old people tell better stories:
Short and ribald, Mrs. Cox enjoyed surprising friends and family with brash comments. One visitor to the Oaks recalls her telling a story about traveling across the Atlantic as a young girl and playing mah-jongg with Franklin D. Roosevelt, the New York governor and later U.S. president. She told of catching FDR cheating and calling him on it.
So, "mah-jongg" is what they called it then? After the jump, an introductory viewer's guide to the wondrous world of the Bancrofts, with illustrations!
—-
Clarence Barron
, Morbidly Obese Media Baron,
Dead
(1928).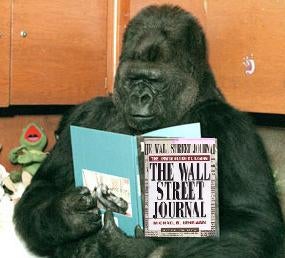 330 Pounds!


Paragon of a time when journalists could dream of upward mobility, have a six-figure net worth:

The family's ties to the Journal began 105 years ago when Jessie Waldron, a wealthy widow with two daughters, married Mr. Barron, a Dow Jones correspondent. Mr. Barron bought the company for $130,000.

Paragon of a time when wealthy widowhood was an inheritable trait:

The Barrons passed their shares to Ms. Waldron's older daughter, Jane, who married Hugh Bancroft, a successful Boston lawyer. After Mr. Bancroft committed suicide in 1933, the shares moved to a set of trusts benefiting the Bancrofts' three children and their grandchildren.





—-


Jessie Bancroft Cox, Matriarch and Red Sox Fan, Dead (1982).

Step-granddaughter of Clarence Barron.


FDR mah-jongg partner.


Short and ribald.


Always had to be the center of attention:

"What the hell's the matter with my Red Sox?"

These feisty last words of 73-year-old Jessie Bancroft Cox brought to a tragic end what was supposed to be a joyous evening: the 100th anniversary of Dow Jones & Co., held in April 1982 at a private room inside Manhattan's famed "21" Club. Collapsing at her table, Mrs. Cox was rushed past 30 horrified relatives who had gathered to celebrate. She soon was pronounced dead.





—-


William Cox, Jr., 76-year-old Trust Fund Baby, Alive (mostly).

Son of Jessie


"The only living family member to spend his entire career with the company."


Because you can't take it with you:

He says he wouldn't sell if News Corp. offered more than $100 a share. "It's been in the family for a long time," he adds. "I want to see it stay in the family."





—-


William Cox III, 50-something Trust Fund Baby, Alive (entirely).

Son of WC Jr.


"Worked for the company for 18 years in various positions including as head of sales and marketing for Dow Jones Global Indexes."


Raised a stink in the '90s after Dow Jones failed to make information-age zillions off its purchase of Telerate:

Mr. Cox quit the company after the public flap and left Dow Jones in 1997. He lives in Rome and couldn't be reached to comment.





—-


Elisabeth "Lizzie" Goth, Likes Horsies, Alive (and how!)

Grandniece of Jessie.


Joined WC3 in raising of stink.


Put out to pasture:

A passionate equestrian, Ms. Goth recently married for a second time and uses her new husband's name, Chelberg. She divides her time between Prague and Kentucky, where she breeds saddle bred horses, and isn't actively involved now in family affairs. She declined to comment.





—-


Jane Bancroft Cook, Lady, Dead (2002).

Step-granddaughter of Clarence, sister of Jessie.


Children sprung from her womb are "viewed by some other members of the family as the most fervent about maintaining The Wall Street Journal's independence."


Knew her place:

The late Mrs. Cook was tall and shy. She gave to charities anonymously and avoided the limelight her sister enjoyed.

Emphasized hygiene as well as horsies and seamanship in the home:

Some family members pursue equestrian sports and live on small, well-groomed farms. One daughter, Elizabeth Steele, owns a real-estate development company focusing on environmental projects. Another daughter, Martha Robes, is married to a cabinet maker and spends half the year on her boat docked in St. John.





—-


The Oaks, House, Still Standing (presumably).

Located on Cohasset Harbor, Mass.


28 Rooms.


Kind of like the mansion in Clue:

The "Oaks," as it was known in the family, was staffed by a butler, cook and a maid who served Mrs. Cox breakfast in bed each day on fine china with equestrian-related designs. She was an avid sailor and pony-cart racer as well as a horticulturist.

Also, the landscaping suggests where the late Mrs. Cox stood on that whole segregation thing:

Her attic was filled with historical artifacts such as Mr. Barron's canes and hats. Her vast garden was filled with flowers — white, her favorite color.


And that's not even mentioning the Hill branch of the family. To say nothing of the Bancroft-Kavadas! Oh, the charms of idleness.


Dynasty's Dilemma: For Bancrofts, Dow Jones Offer Poses Challenge [WSJ]