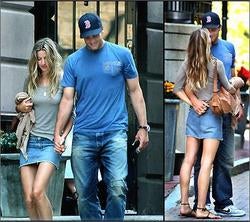 Item one: Let's take a look at the empirical evidence. Brady (Gisele) lost the Super Bowl. Romo (Jessica Simpson) lost in the playoffs. Tony Parker (Eva Longoria) is injured. Matt Leinart (Paris Hilton) also got hurt. Further back, Mike Tyson (Robin Givens) went crazy, David Justice (Halle Berry) got accused of steroid use, and Andre Rison (Lisa "Left Eye" Lopes) got his house burned down.
Or, put another way: Brady had one of the best seasons in history. Romo had a career year. Parker has won three championships. Leinart was a top draft pic, Tyson was a champ, Justice won some rings, and Andre Rison is a five time Pro Bowler. In other words, all these guys did great things, even as they were boning some famous girls.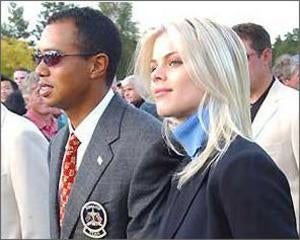 Finally, there is a female-driven paradigm of hate that is the psychological flip side of the male desire to undermine our competitors. Females, faced with the prospect of a simplistic boyfriend being bombarded with images of successful athletes (his heroes) being rewarded with famous celebrity women (his poster-bound fantasies), must act to incite a negative response in the man's mind, lest he lose all grip of reality. Knowing that he values his sports even more highly than his sexual desires, the idea of a curse is implanted into the public dialogue, instigating a reaction of fear, rather than lust, towards famous female sexual objects. No single Jessica Simpson blow job is worth a playoff loss to a real Cowboys fan.
The media simply feeds on this triumvirate of underlying influences to perpetuate the myth of a curse, because it's a pretty good story. But really, athletes should feel free to go ahead and scoop all the actresses and super models they want. New England didn't lose to New York because of Tom Brady and Gisele Bundchen. They lost because Boston sucks.