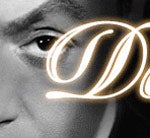 We've got two quick announcements to lead the day. And no, neither of them have anything to do with April Fool's Day (we tend to defer to Ashton Kutcher when it comes to pranking, punk'ing and pap'ing). First things first, Seth is taking a much deserved and long overdue vacation and will be gone for the next two weeks. While we're not entirely sure where he went, we have it on good authority that he's gone south of the equator in an attempt to infiltrate X17's secret island paparazzo boot camp. Fingers crossed that all of his covert training paid off!


To that end, we have enlisted long-time Friend Of Defamer Megan Lynn to fill in as a guest blogger for the next two days. Megan has been making your links work in the Trade Roundup since this party started way back in Aught Four. In the other 23 hours and 40 minutes of her days since then, she's assisted no less than six television execs, producers, writers and/or assholes with serious Napoleon conflicts, compiled the world's largest private collection of Dick Cheney photos at her blog, Overeducated and Underemployed (a title which has, since chosen, become less and less true), was a staff writer at Usmagazine.com and, until its fresh and untimely demise, wrote for PageSix.com. Sigh. That's what she gets for putting her trust in Rupert. Again.


Please give Megan a warm welcome; now, on with the show!