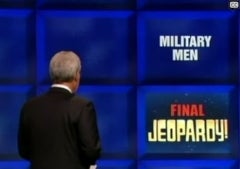 Topless Miley Cyrus took her top off, making her topless, for Vanity Fair and their mind-controlling lesbionic photographer Annie Leibovitz. Uh... just click here to read everything about that incident. Now let us never speak of it again.

A comedian told a newspaper to shut up. Newspapers don't even talk, stupid!

The thing is, we sympathize with anyone unlucky enough to have to teach what was essentially a remedial writing class to a bunch of entitled Dartmouth freshmen assholes. Not pleasant. Still, this was maybe not the best way to handle it? There was more embarrassment, for everyone.

Scientologists DON'T WANT TO YOU KNOW about, uh, the propaganda videos they posted on YouTube. Or the fact that their party boat is full of asbestos! Also, body thetans.

The Brooklyn Kickball scandal continued. We still have no clue what it's about.

Who wants to make their blog into a book? Your MOM.

The DC Madam killed herself. Magazine people awarded themselves. Strippers fought city hall.

Eccentrics! Gotta catch 'em all!