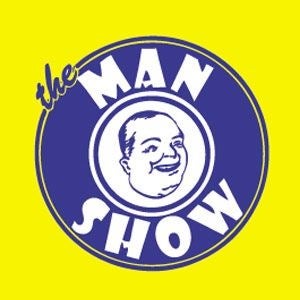 Hey fellas! Do all those bubbly broads of yours have super "girls nights out" planned for the much cooed and shrieked about Sex and the City movie? Do you, duhhh, feel left out, like you want some real mantertainment? Well the ultra butch Four Seasons Hotel here in New York has just the right package for you! I mean, "...for you." Nothin' frilly. The "It's Not All About Sex and the City Package" offers such man-centric amenities as one round of "Anything but Cosmos" at the bar (flirtinis are totes available!), free dick flicks like Die Hard and Full Metal Jacket, and nice plush terrycloth bathrobes for you and your buddy. OK, not necessarily that last bit. But yes, I did say buddy. This package is based on double occupancy, but don't worry! There are "double-bedded accommodations," so you won't have to share a bed or even touch or anything. You can just spend all night in your separate cozy beds, watching shit get blown up, farting away your steak dinner, happy that there is absolutely nothing gay about this. And it's only $2,000 a night! Men! I mean, Men. Full package details after the jump.
NEW YORK, May 12 /PRNewswire/ — "Girls Night Out" will take on new meaning when the highly anticipated Sex and the City movie opens on May 30, 2008, leaving guys around the globe struggling to find something to do. To ensure that men don't feel forgotten and left out during the release of this female phenomenon, Four Seasons Hotel New York has introduced a "It's-Not-All-About Sex and the City" package created exclusively for guys and guaranteed to please even the most discerning "Mr. Bigs" out there.


The package is based upon double occupancy and includes:

— One round of "anything but Cosmos" in The Bar
— Steak Dinner in 57 Restaurant*
— Complimentary DVD library featuring Rambo, Die Hard and Full Metal
Jacket
— "Clog Your Arteries" breakfast the following morning in the guestroom
or one of the hotel's dining outlets
— Double-bedded accommodations

The package, offered weekends from May 30 through August 31, 2008, is
priced at $2,000 per evening. Adjoining rooms are available for larger
parties. For information and reservations, please contact the hotel
directly at (212) 758-5700.

An I.M. Pei-designed post-modernist classic, Four Seasons Hotel New
York is quintessentially Manhattan — exemplary of the city's style,
elegance, legendary service and culinary sophistication. The 52-story
building, a Mobil Five Star and AAA Five Diamond property, is the tallest
hotel in New York and features the largest guestrooms in the city.

*dinner is inclusive of tax and gratuity but exclusive of alcohol

Contact: Leslie Lefkowitz
Director of Public Relations
(212) 893-6811
From PR Newswire.