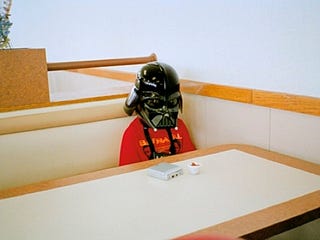 Some dude called our offices to complain. Hamilton made next month's rent.
New York City disappeared before our very eyes.
The first season of Gossip Girl came to a bitchy, acid-tongued end.
We exposed the internet's bullshit.
Like the witch in Hansel & Gretel, a Starbucks barista tried to fatten up the Olsen twins.
The White House got mad about facts.
Spiegelman and Blakeley got on the masthead.
Some sort of something happened with a former employee.
A former Gawker writer sent her diary into the New York Times Magazine.
We wondered whom the newspaper's publisher, Arthur Sulzberger, was banging.

Oh, and we left early because it's Memorial Day weekend and some of us have to get on Chinatown buses to Boston. Enjoy the sunshine, the rain, the snow, the sleet, and, most of all, the weather. If you're bored, Ian Spiegelman will be writing as usual over the weekend.