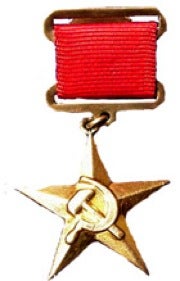 "Live this day as if it will be your last. Remember that you will only find ''tomorrow' on the calendars of fools. Forget yesterday's defeats and ignore the problems of tomorrow. This is it. Doomsday. All you have. Make it the best day of your year. The saddest words you can ever utter are, 'If I had my life to live over again.' Take the baton, now. Run with it! This is your day! Beginning today, treat everyone you meet, friend or foe, loved one or stranger, as if they were going to be dead at midnight. Extend to each person, no matter how trivial the contact, all the care and kindness and understanding and love that you can muster, and do it with no thought of any reward. Your life will never be the same again." — Og Mandino. But, eh, fuck it. Your rewards are after the jump.
From skeletonhead in Hit and Run Apathy Video Proves People Are Bad:
"I was in a late night diner once and a girl in the booth behind me started choking. Her friends did nothing, despite her using the correct international sign for choking. As I was sliding out of my booth to go help, a man dressed as Vegas Elvis came out of nowhere, gave her the hemlich, twirled around pointed at me and said "Eye lak yer haar." Then he disappeared into the night. I wish all problems could be solved that way. He saved the girl AND made me feel good about my hair." — Hamilton
From BeRightBack in It's Eerie How Similar SATC Is To Our Lives:
"Who's the fourth one? Did she accrete like space debris into their orbit?" — Sheila
From JudgeFudge in Find Stuff in the Park and Eat It:
Well, this is much more constructive than the Sarah Lawrence alum's 'Drop Acid, Quote Bukowski and Go-bi For An Afternoon in McCaren Park'" — Pareene
From TedSez in North of Boston:
"Whose house this is I sure don't know.
But still I'll stop to do some blow;
And then I'll drink a six of beer
And pee inside and on the snow.
I think this guy must be some queer
To live without an Arby's near
But it's a good place to get baked
Like every evening of the year.
I'll pee and give my balls a shake
The cops will think it's some mistake.
Let someone else come down and sweep
That box I spilled of Frosted Flakes
'Cause when I'm high my thoughts get deep.
I've got a date with weed to keep;
I bet out here it's pretty cheap,
Who took the keychain from my Jeep?" — Robert Frost
From NinaHagen in Apartment Living:
"Once a car alarm went off on us in the EV & someone threw a sink out the window. It did not help (the guy who pried open the hood & snapped the wires did that) but it was gratifying." — And for all of her other apartment nightmare stories. Seriously, did you live in 'Children of Men,' Nina??
Party Pick this week goes to the always-reliable Clarence Rosario in We Rescued A Girl From Paul Janka's Clutches Last Night:
"And yet another shoddily-erected structure comes crashing down on the UES."

And that's it! Enjoy the lovely, hot weekend everyone! Especially in your teeny tiny cars!