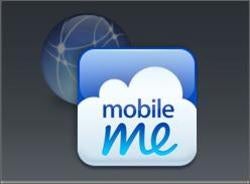 Is being chased by Bubble Boy
Should be on a package of Japanese soap. Cheap Japanese soap.
Looks like the nameplate on a friendly child robot.
Would make a poor tattoo.
Would be removed, if it was in sticker form.
Would work better on a line of female-targeted snowblowers.
Secretly sniffs glue.


We really expect more from your genius branding people, Steve Jobs.
(You all can play, too!)