Last night's Trivia Night at Destination Bar was another smashing success. Everyone wore their thinking caps and their matching drinking shoes to the bar ready for a street fight. Check out the fun that ensued.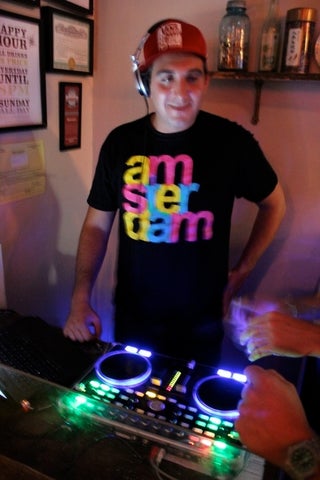 S
DJ Frankenmack absolutely killed it once again on the ones and twos. Here you can see Frank, half of the two-headed monster, manning the reggae-horns.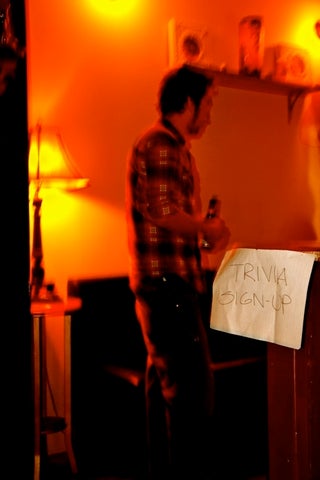 S
People signed up at their own peril, keeping in mind one category was Canadian TV themed. Yikes.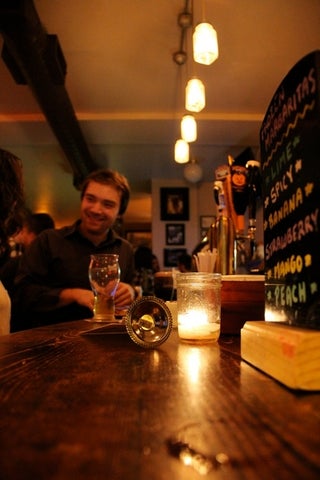 S
As the anticipation crept in, so did the alcohol.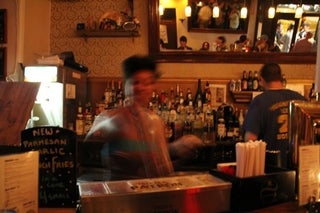 S
Our lovely bartender served up PBRs and John Dalys at the speed of light.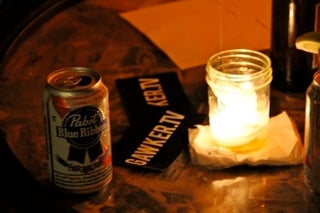 S
Ah yes. Mood lighting, trivia and PBR. At Destination they call that the Trifecta.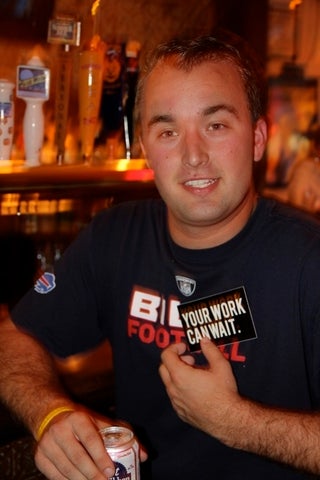 S
Brett knew all along. "Red Jaguars, Blue Barracudas, Green Monkeys, Orange Iguanas, Purple Parrots and Silver Snakes, bro. Boom!"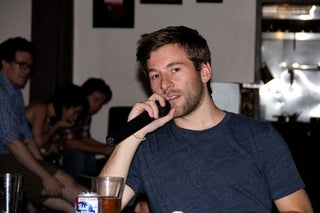 S
MC Kirk took the mic at 8 and we were off. Can we get some Reggae Horns!?!?!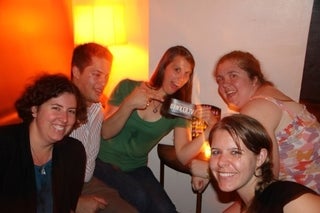 S
Team Miley Psoriasis, winners of the Best Team Name competition, were raring to go.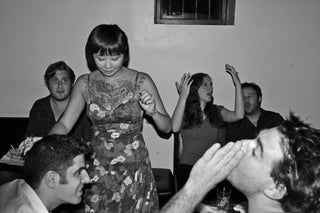 S
The Hipster Gifters were all swagger...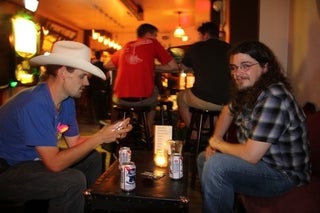 S
The Henrietta Pussycat Dolls were all business.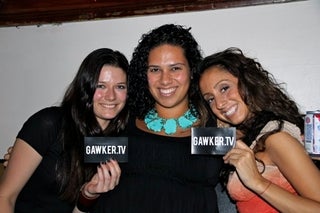 S
Stefanie, Celeste and Bianca—aka Lucille's Balls—would have to settle for the Miss Congeniality award. Maybe next month girls.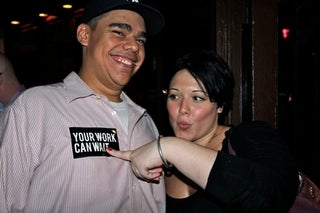 S
"Work Can Wait." These guys get it.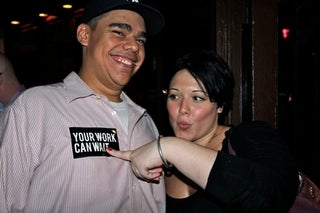 S
Deep in thought. We all wondered what the 6 team names from Legends of the Hidden Temple were...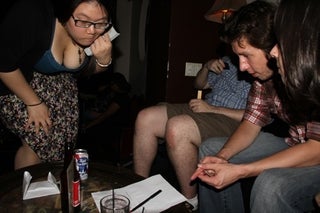 S
Hmmmm...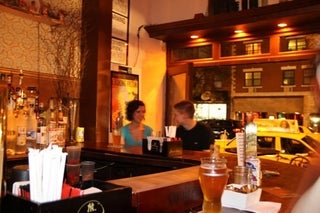 S
These guys couldn't have cared less. Just taking in the night.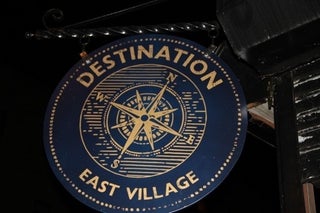 S
Just a shout out here to Destination Bar again. 13th and Ave. A. Great place to grab a drink. Thanks again, guys.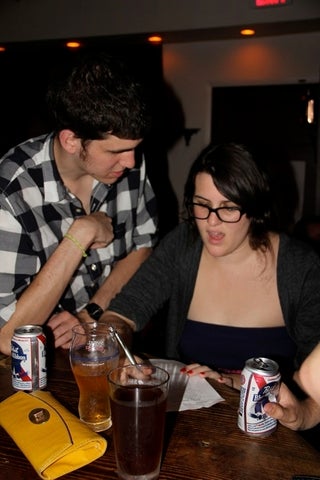 S
Back to the game. Whitney and her ridiculously tall brother discuss the merits of their team name "The Cornballers," then promptly pat each other on the back.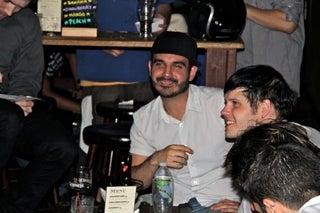 S
Nick, of Team Hipster Gifters, just chillin' in the cut.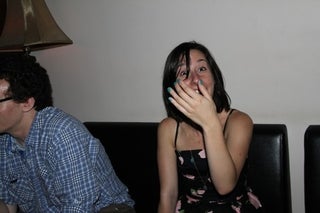 S
"Don't look at my face."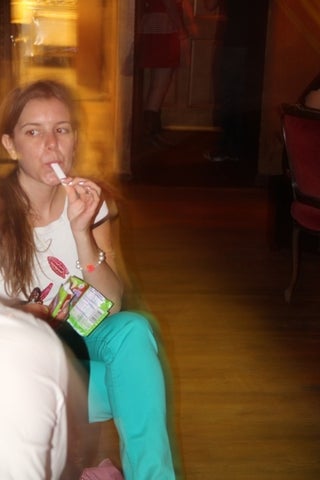 S
At a certain point in the night, things got a little too intense. Mary needed a Dipstick break.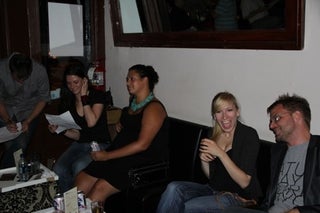 S
The sheer joy of a correct answer summed up in one word: "Yay!"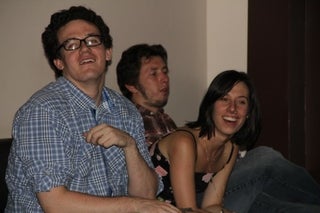 S
"Do any of you know how to juggle? And are you free on September 25th?" Real questions. Real team name. Best name, if I had a vote.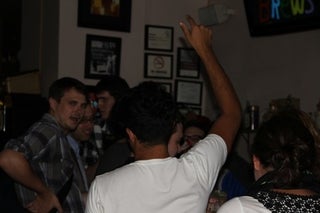 S
"Hey, that guy is stealing my dance move," said Henry with his "No he di'in't" face.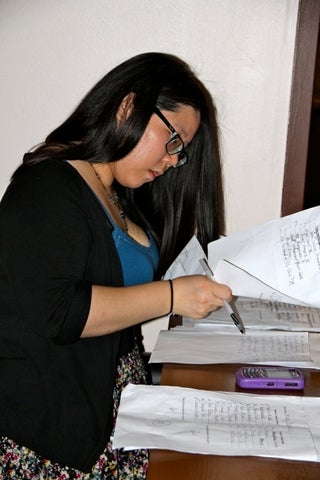 S
Emily, former intern all-around awesome lady, tallied the scores. DUN DUN DUUUUUUN!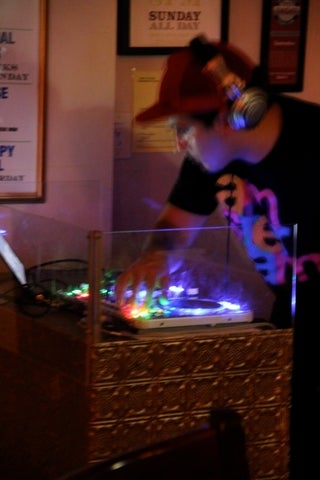 S
DJ Frankenmack.... Cue the reggae horns!!!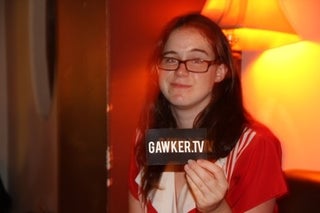 S
This is one of our new interns, Kate. Say "Hi," everybody.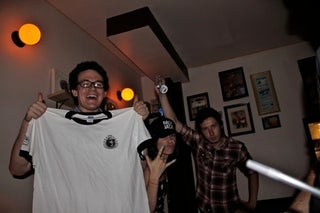 S
"Can Anyone Juggle?" takes third.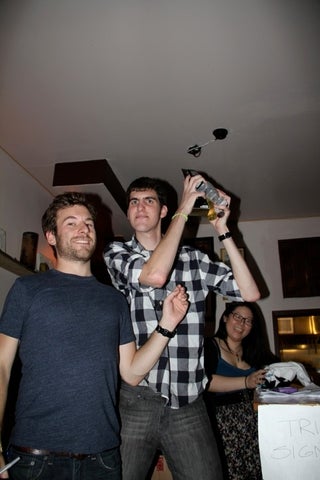 S
The Cornballers take second. Sorry folks, better luck next time.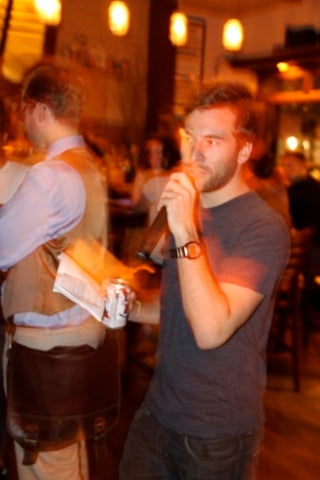 S
MC Kirk... who's the winner?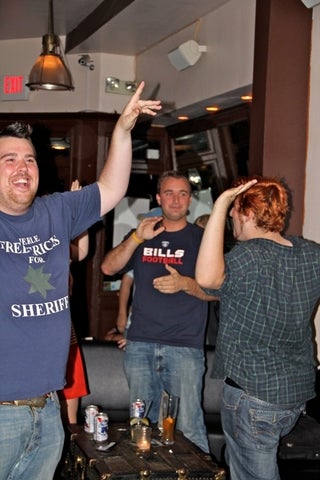 S
First place goes to "Candy Rain." Congrats, guys.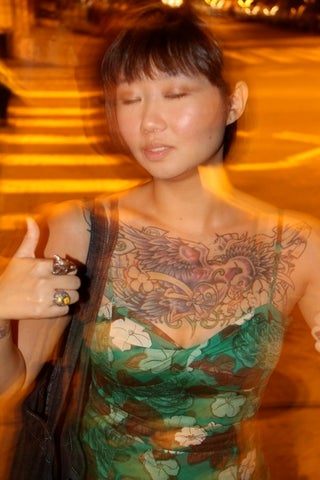 S
Thanks for coming out again everyone. Time to call it a night folks, right Kari?