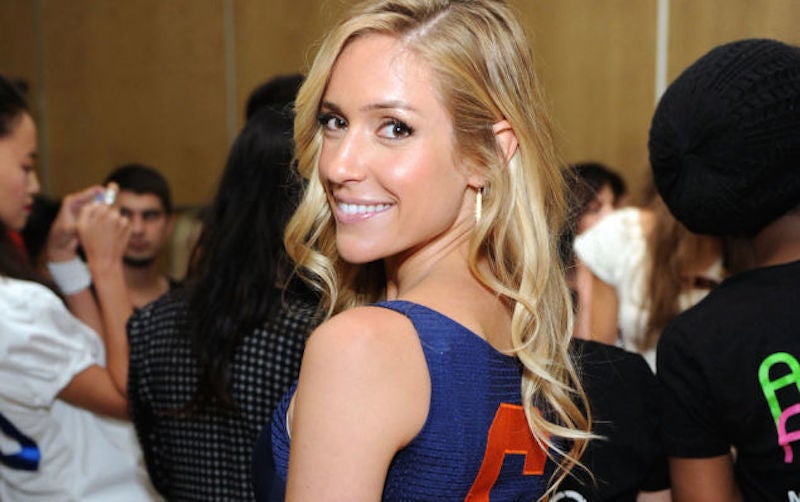 On Tuesday, Kristin Cavallari visited a chapter of the Boys & Girls Club in New York City as part of a campaign to get the children to eat mandarin oranges—Wonderful Halos, specifically. Directly thereafter, we received a PR email from Wonderful Halos about Kristin's experience promoting Wonderful Halos, which you can read here. Kristin then posted #ads for Wonderful Halos on Twitter and Instagram.
Today, Us Weekly published a video interview with Kristin that was apparently conducted sometime during Kristin's appearance at the Boys & Girls Club. She sits in front of a large Wonderful Halos banner and does not mention the children of the Boys & Girls Club once.
What did Kristin gain from this experience? Money, presumably—but also something else. After taking two days to think about it, Kristin posted this on Twitter last night:
It sure did.
---
This has been 500 Days of Kristin.

[Photo via Getty]