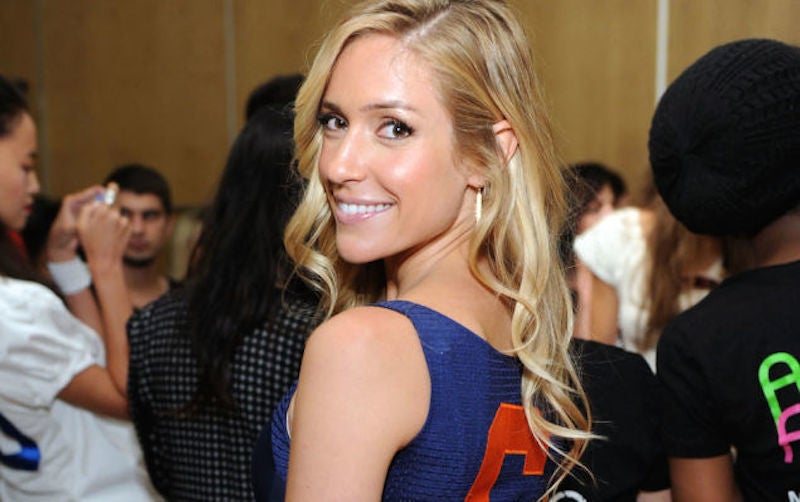 Two years ago, Kristin Cavallari served as a fashion critic on E!'s red carpet pre-show at the Academy Awards. How'd she do?
The most comprehensive assessment of her performance can be found in the following Huffington Post article from that night titled, "Kristin Cavallari's Oscars Red Carpet Gig Came Out Of Nowhere, Apparently." It begins with the question, "Is that... Kristin Cavallari?", and it ends with tweets like these:
Kristin noted in an Instagram post after the show that she "felt like a princess" in her dress, which is all that matters. She is not attending the ceremony tonight, so far as I know.
---
This has been 500 Days of Kristin.

[Photo via Getty]