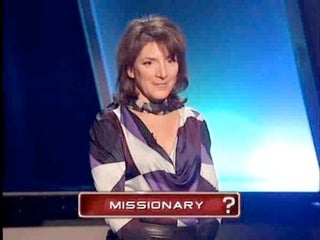 S
Bonnie Fuller, the Canadian mother-of-four who defined both the celebrity weekly and the celebrity magazine editor, is to leave her job. As the demanding editor of Us Weekly, Fuller was the most sought-after executive in the magazine industry; but she traded in her reputation for a richer deal at David Pecker's American Media. Fuller did improve group flagship Star, but it wasn't enough to dislodge Us Weekly, which continued to thrive under Fuller's successor, Janice Min. It became apparent that the peppy formula was stronger than the personal magic which Fuller had sold to American Media's Pecker. Marginalized at her new employer, Fuller spent her last couple of years in increasingly bizarre efforts to promote Star and her own flagging brand, appearing on game shows such as Identity (see screencap) and damning in blog posts the trashy celebrity culture that she had done so much to promote. It was a brutal fall from grace; and now Fuller cannot even claim to be seeking a quieter life. Her book, The Joys of Much Too Much, extolled the virtues of a hectic but full career and home life, over the simplicity and tranquility from which she will now suffer. (After the jump, American Media's press release.)
AMERICAN MEDIA ANNOUNCES BONNIE FULLER TO STEP DOWN AS EVP AND CHIEF

EDITORIAL DIRECTOR; TO SERVE AS EDITOR-AT-LARGE OF STAR MAGAZINE AND

CONSULTANT TO COMPANY



NEW YORK, MAY 13, 2008 American Media, Inc. (AMI) today announced that

Bonnie Fuller, who has served as Executive Vice President and Chief

Editorial Director since July 2003, will resign from those positions as of

May 14, 2008. Going forward, Ms. Fuller will serve as editor-at-large of

AMI¹s Star magazine, and also will act as a consultant to the company¹s

Chairman and Chief Executive Officer David J. Pecker.



"I am proud of the significant achievements of American Media¹s celebrity

and fitness brands over the past five years, and I am now ready for a new

adventure," said Ms. Fuller. "The transformation of Star from a tabloid into

a glossy magazine was unprecedented and has proven to be a great success. I

am also proud of the redesigns of several other titles over the past few

years. I have been fortunate to work with an exceptional group of talented

editors and publishers, and am thrilled to continue my involvement with AMI

through my role as editor-at-large at Star and consultant to David Pecker."



"Bonnie Fuller has been an important part of a team that has overseen a

range of extremely successful editorial initiatives over the past five

years," said Mr. Pecker. "I am pleased that we will continue to benefit from

her journalistic contributions through her role as editor-at-large at Star

and a consultant to the company."