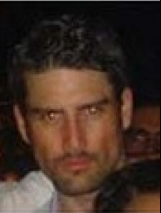 In small towns, shame is used to regulate people's behavior. In New York, we have Gawker. Welcome to the town meeting! Guess what—it's not okay to try to force a girl to do things she doesn't want to do. OK? It's also not okay to grab them! Something like that happened to me once, and it was scary! So what did everyone have to say about the Paul Janka debacle—in which, after reading an account of a tipster's night with him (he grabbed her, touched her, and wouldn't let her leave) he responded with, "I'd say going on a date under false pretenses is pretty underhanded, wouldn't you? I'm not interested in disputing her account, tit-for-tat. Suffice it to say she's spun it to serve her interests." Here are some of the quality comments from the Paul Janka debate.
From MeterReader:

"I use to WORK with this asshole and I can say that this surprises me not in the least. I'm not blaming this girl and I hope like hell they charge PJ, but why does there need to be a continued "Is he really like this?" fascination with the guy? Yes. He is really that much of a smug, sleazy SOB, so can we please stop spelunking into his UES cave of doom?"
From allyzay:

"i am hoping that she has contacted an authority besides gawker?"
From RStewie:

"Well, I hope she's going to press charges. This world does NOT need another smug asshole getting away with this bullshit just because "she should have known she was only on that date to fuck him." Which is basically what he's saying...I guess her meeting up with him was quasi-consent in his mind?"
From SusanKeats:

"@KillBuzzington: Given the fact that she clearly had no idea that he was going to be physically aggressive at all, I don't think it's fair to blame her choice here (Nor, actually, do I think it is ever fair to blame the victim of a sexual assault). I think probably what she was thinking was less that she was going to hang out with a pile of shit, and more that she was curious as to what somebody known for being really smooth with the ladies is like on a date. Kind of a "how does he do it?" type attitude. Maybe I'm wrong, maybe she's a bit more masochistic than that, but I personally think it would be interesting to see what exactly it is that makes this guy so "successful" in dating. (Answer, as it turns out: rape.)"
From Multiphasic:

"She went to his apartment?" seems to be the mantra here, as if one should assume that once that front door clicks, the pants tumble down like the walls of Jericha, and it's praise the Lord and helloooo Mr. Happy! As opposed to the possibly more logical assumption that a guy might want to, I donno, watch a movie or make her dinner."
From HeatherNumber1:

"@clevernamehere: She's going to get a whole lot more of the 'You went upstairs to his apartment?' attitude found here if she presses charges."
From Eringowaaaah:

"As someone who's been there, my advice to Emily is to stop emailing Gawker and go to the cops. The longer she waits, the less chance justice will be served."