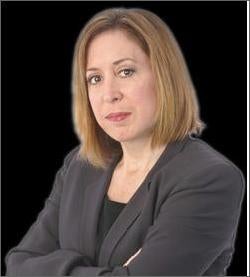 Andrea Peyser, the
Post
's fire-breathing outrage columnist and
dedicated cock-looker
, spends her entire
column
today saying, essentially, "I don't even
care
about your stupid party." It seems Peyser went to attend a press conference for "YouTube divorce troll
Tricia Walsh-Smith
," and they wouldn't let her in! What's the reason for this lack of graciousness? Peyser thinks it's because she wants to fuck Walsh-Smith's elderly, gray "smoking hot" husband:
I'm sure I angered Tricia on Monday, when Philip Smith - still dapper and, dare I say, smoking hot - jokingly asked me to marry him. "Are you available?" said Philip, when I asked if he'd wed again. I'm not, but don't tempt me. Then, on Tuesday, Tricia's trained attack Chihuahua, Joseph McCaffery, a pony-tailed loser who hails from Aurora, Ill. - remember "Wayne's World"? - yelled at me outside Trish's soon-to-be-ex home. So I called him an "asshole." I was holding back.
So, what's the problem here?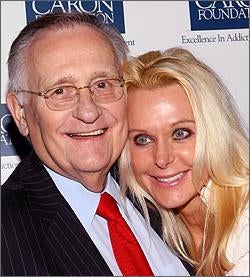 [
NYP
]