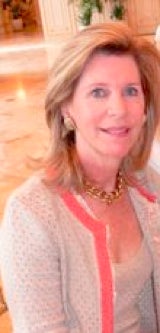 Alex Linder, the head of the neo-Nazi Vanguard News Network (VNN), was particularly incensed. "It's not that small a deal," wrote Linder to a defender of Chloe Black who was minimizing the importance of her comments. "It shows that at the end of the day money matters more than principle to WN [White Nationalist] leaders."
...At least one prominent anti-Semite defended Black: April Gaede, mother of the teen twins who make up the neo-Nazi singing group Prussian Blue. "Very few people in White Nationalism have the ability to earn a living openly being racial," wrote Gaede. "If she can earn a living and support her family and nationalism then who cares."



However, Gaede's post was not well received. "But at the cost of helping the muds and jews? Don't be stupid," wrote "Akingu" on VNN. "That's like teaching an attack dog to attack yourself!"
The commenters are also upset at Chloe Black's husband Don for recently banning from his website Nazi symbols like the swastika and SS lighting bolts, along with the word n——r.
It's going to be so awkward for Chloe Black at the next big white separatist convention. Maybe she and her husband can make new racist friends at that charter school Fanjul is bankrolling with money from her and her Cuban American husband's sugar empire. You know, the one for the poor children of impoverished migrant workers.
[Southern Poverty Law Center]



(Photo of Emilia Fanjul: New York Social Diary)