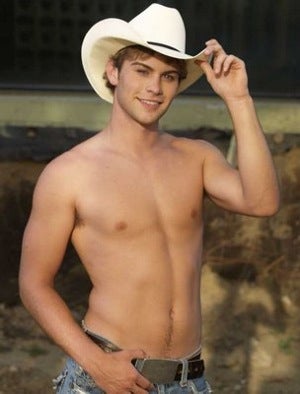 Oh Chace Crawford, you greedy, hopefully gay prat. The
Gossip Girl
looker, who plays pampered rich boy Nate Archibald,
has left ICM for CAA
, hoping that their stable of high-powered, wicked agents can get him a bigger salary for the laughably stiff (ohhh) acting he does on the low-rated CW (hardly even a network!) show. He's looking for a "substantial raise," according to well-vetted hearsay. A substantial raise? From "here kid, now you're famous and we'll pay you a few thou while we're at it" to what? How much more could a glorified My First Twink™ blow-up sex doll expect? Maybe his next project, the sure-to-be smash hit
The Haunting of Molly Hartley
will solidify his place in the pantheon of forever-famous pin-up pretty teen-soap boys. Like Shane McDermott.
You remember him, right?