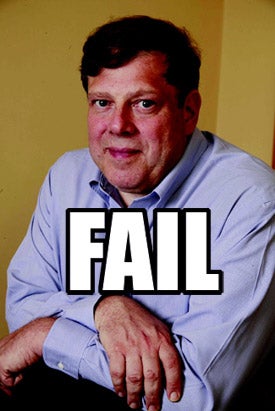 Good news! You thought the career of Mark Penn, scurrilous bastard Clinton pollster and world's worst PR guru, was finished? You thought he'd never ineptly manage the press strategy of another big Democrat again?
Especially
after those
wonderful, wonderful Clinton campaign memos
all got dumped on the Internet this week? The joke, as always, is on you, where "you" means "common sense and the hope that the Democratic party won't once again shoot itself in the foot." If Barack Obama chooses Even Bayh as his running mate (please, no, not The Ethanol Ticket), Penn's back on top! "For years, Penn and his wife, Nancy Jacobson, have been close advisers to Indiana Senator Evan Bayh." He'll lose this one for us yet! We'd be happier with fucking
Biden.
At least he's
poor!
[
Atlantic
,
Photo-illustration
]