That slight crisp in the air this morning signals to us that autumn is fast approaching, with its hayrides and pumpkin picking and legion of miserable children tromping off to their imagined doom. But also it means television, sweet and glorious non-off-season TV like
Gossip Girl
and, um... other... shows. Many other shows! So many, in fact, that you can't-even with the aid of DVR techmologies-be expected to watch them all. But in this increasingly (for the past few hundred years) pop-driven culture, it's important that you are least able to
talk
about the zeitgeistiest shows out there, so after the jump we'll give you a few key talking points for some of the most buzzed about series soon to be (or, in a few cases, that already are) flickering on your idiot box.
SUNDAY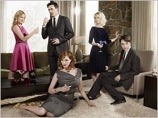 Mad Men: Hurts So Good
The Lowdown:
A drama produced by
Sopranos
alum Matthew Wiener,
Mad Men
, now in its second season, is a detailed look at the Madison Avenue ad world of the early 1960's and the lives in its orbit.
What People Will Say:
"Not as good as the first season." "Too slow." "Too sad." "I don't get it." "Who cares about their families, let's show more fucking." Similar stuff to the
Sopranos
detractors who foolishly didn't like the show as much when it went on a more philosophical bent toward the end of its run.
What You Should Say:
"It's still great! I'm sick of people crying shark-jumping too soon." Yes it is unbearably sad some (most) of the time, but it's a show that is more profoundly About Something than most movies today, let alone television. The over-analysis on blogs and whatnot is getting to be a bit much (heh), but the show itself is a beguiling and slightly off-center work of art.
[Returning. 10pm, AMC, Airing now]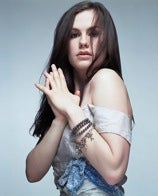 True Blood: Six Feet Over
The Lowdown:
Doing some direct
Dexter
competition with his former
Six Feet Under
star Michael C. Hall, creator Alan Ball brings us a dark and bloody Southern Gothic vampire tale.
What People Will Say:
"It's so dark and hip and cool and totally
warped
man."
What You Should Say:
Well, we're not exactly sure yet. Its relentless advertising has gotten a bit tiresome, but the pedigree is certainly there. Though, even if you never read a review, you can definitely say "Anna Paquin is annoying" with assurance.
[New. 9pm, HBO, Sept. 7]
MONDAY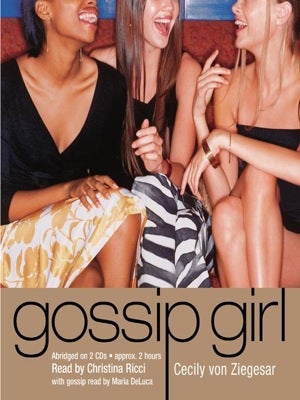 Gossip Girl: It's Hip! And Annoying!
The Lowdown:
We don't
talk about it much
on the site, I mean not as much as we like breathe or blink or whatever, but it is on our minds from time to time. Basically it's a series about rich New York City kids-some of them girls, some of them gay-who do fake-bad things like do drugs and have sex.
What People Will Say:
"It's crap!" "It's garbage!" "It's silly and/or offensive!" Or: "It's silly/offensive crap garbage that's a wicked guilty pleasure." The former assessments come from Philistines with no sense of joy. The latter, from people who think they get the joke but don't.
What You Should Say:
"Fuck off, there's nothing guilty about it. I'm just keeping up with the times." Yes the show is not "well made" all the time, and yes it features the acting stylings of a
glorified sex robot
, but it's also trendy and au courant and it's what the kids (well, a few million of them) are watching. And there's no shame in that. Why curl up into a Havishamish ball and let the bright world forget you? Stay with it! "Plus, Blair's fashions are totes fun to gawp at."
[Returning. 8pm, The CW, Sept. 1]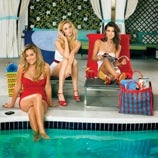 The Hills: Zombies Are Scary
The Lowdown:
Dim, cork-filled Angelenos wander around sun-dappled real estate, letting their blithe spirits mash up against each other in this MTV reality Gymnopédie.
What People Will Say:
"Vapid, gutless trash. Won't someone please think of the children???" Or, again, "GUILTEE PLEAZURR!!1!"
What You Should Say:
Similar to the
Gossip Girl
angle, except you could add a little dash of social studies revolutionary spice to it. "I have to know my enemy in order to destroy it." That kind of thing. You should be careful to note Lo's bitchiness and either think it's kicky good fun or despise it. Also, any time you are asked who your favorite character is, there are only two acceptable answers: Whitney (bovine, out to lunch, sad, enigmatic) or Doug (his grandfather invented frozen burritos or something.)
[Returning, unfortunately. 10pm, MTV, airing now]
TUESDAY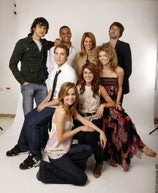 90210: Out With the Old, In With the Ew
The Lowdown:
Another CW teen bitch fest, this one is a "reimagining" of the seminal 90's series about the rich and troubled kids of West Beverly (Hills) High.
What People Will Say:
"My cherished memories are tarnished!" Or, "How could this be done to us, wasn't the first one bad enough??" Other Nancy Naysayer stuff like that.
What You Should Say:
"It could be interesting to see if this is what bursts the teen bubble." It could go either way.
90210
might hook its star to
Gossip Girl
's (admittedly wobbly-wheeled) wagon and find some buzzy success, or it could be a terrific flop. Also say things like "Shenae Grimes was only so-so on
Degrassi
," if you want to horrify and yet strangely intrigue potential mates. Also throw in a "I can't believe Jessica Walter agreed to be on it, though! How's that
Arrested Development
movie coming along anyway?"
[New. 9pm, The CW, Sept. 2]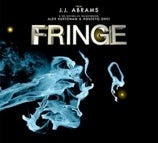 Fringe: What?
The Lowdown:
It's the
X-Files
as done by
Alias
and
Lost
wunderkind J.J. Abrams.
What People Will Say:
"Look, Joshua Jackson isn't dead."
What You Should Say:
"My face hurts."
[New. 9pm, Fox, Sept. 9]
WEDNESDAY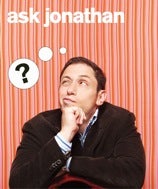 Top Design: Now Oldham Free!
The Lowdown:
This is the second season of the Jonathan Adler-related interior design competition show. The first season was bizarre and off-tone, but now those, um, magical Magical Elves are taking the reins so there may be hope.
What People Will Say:
"There is too much of this reality stuff, I am so tired of this." "'See you later, decorator' is a terrible catchphrase."
What You Should Say:
"I agree, care for a refresher on that Tom Collins?"
[Returning, sort of. 10pm, Bravo, Sept. 3]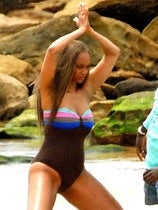 America's Next Top Model: Why We Can't Have Nice TV
The Lowdown:
This is the worst television show ever made. Tyra Banks is a monster.
What People Will Say:
"It's so bitchy and trashy and fun! Tyra's
fierce
in a hilarious way."
What You Should Say:
"This is the worst television show ever made. Tyra Banks is a monster. My face hurts. Oh, but, how's
that tranny
doing?"
[Returning, endlessly. 8pm, The CW, Sept. 3]
THURSDAY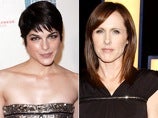 Kath & Kim: The Dingo Ate My Good Show
The Lowdown:
An import of a classic Australian sitcom,
Kath & Kim
stars two likable actresses (Molly Shannon and Selma Blair) behaving badly and mugging for the camera. Part of NBC's continued efforts to reinstate a Thursday night "Must See TV" comedy block.
What People Will Say:
"Oh, rubbish. This is nowhere near as good my precious, precious foreign version." Or, "I don't get it. Where are the men?"
What You Should Say:
"I will watch for Molly Shannon, because she is wonderful and deserves a huge career and lots of awards. Plus it will be interesting to see how NBC fares, given
all the trouble surrounding this show.
" Or, "Hush up about your damn foreign shows, this is AMERICA. Don't tread on it or leave it, buster."
[New. 9:30pm, NBC, Oct. 9th]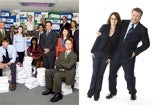 30 Rock & The Office: Yes, Please
The Lowdown:
Two exquisitely funny shows, both ended with bang-up finales. Michael is a daddy, sort of! Dwight and Angela! Jim and Pam! Liz Lemon wants a baby!
What People Will Say:
Inevitably, I'm sure: "They've jumped the shark, no one cares about ____'s plotline." (Specifically for
The Office
.) Everything was so much better before."
What You Should Say:
"Cram it with walnuts, ugly.
The Office
was good as it's ever been last season, and
30 Rock
is so stupendously brilliant it makes, well, my face hurt. Tracy Morgan for president."
[Returning. 8:30 & 9pm, NBC, '30' Oct. 30th (ugh!) 'Office' Sept. 25]
FRIDAY & SATURDAY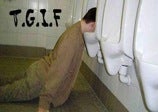 Get the hell out of the house.