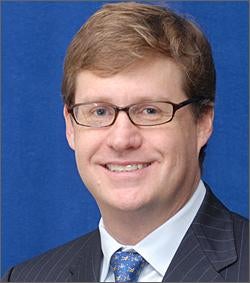 So Andres Martinez, the former
LA Times
editorial page editor who just
sued his former flack girlfriend
for her stunning betrayals of his confidence? Maybe totally crazy! As we mentioned this morning, Martinez's suit came
after
his ex, Kelly Mullens,
filed a restraining order
against him in DC for stalking her and generally being a psycho. According to her filing, Martinez (who now
works for the Washington Post
and the
New America Foundation
) spent months emailing her, her family, and her professional contacts, calling her mom a "whore," inventing a separate false identity, and threatening to kill himself. Yea. Here are some of the most salient allegations, which purportedly quote from Martinez's own emails: The two broke up. Then Martinez allegedly emailed Mullens over and over and over, moaning about his lost love and his bad mental state, and promising to stop contacting her (which she told him to do). But it just kept on, and got worse:

Soon Mullens started receiving emails from a mysterious (fake) "Hugh Frederick":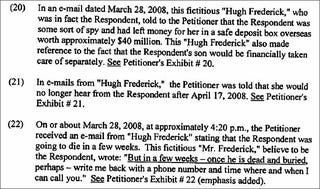 Martinez eventually acknowledged that he was Hugh Frederick. But his unwanted emails to Mullen got even more disturbing: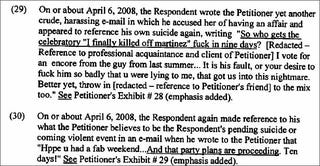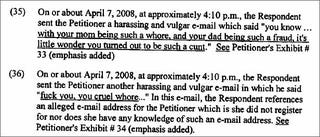 Here's a
PDF of the entire complaint.
If it's at all accurate, Martinez should probably 1. Stop that, and 2. Seek help.
[THR
]