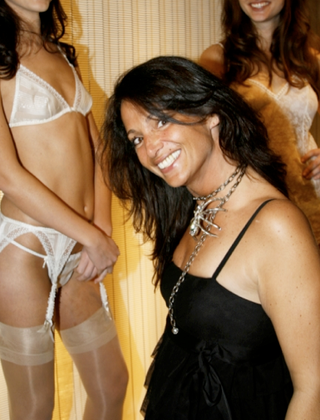 Memo to socialite Emma Snowdon-Jones: next time you send a mass e-mail to over one thousand of New York's media and social luminaries, try the blind-carbon-copy function! That way, one of those 1,310 people won't embarrass you by forwarding it to websites like this one (awkward!) Ms. Snowdon-Jones sent the e-mail for donations to charity:water—for her birthday—and an explosion ensued. It reads like a very stressful cocktail party! A cornucopia of names hand-picked from the mayhem:Nightlife and Bungalow 8 queen Amy Sacco, Andrew Kennedy, Ronson mom Ann Dexter-Jones, former Dalton teacher and
Schooled
author Anisha Lakhani, professional gossip Ben Widdicombe, Bronson Van Wyck (the expressway was
named after his family
), Caroline Rowley, Charles Rockefeller, Charlotte Ronson, Danielle Vreeland, NYLON magazine's Dani Stahl, David Gruning, socialblogger David Patrick Columbia,
Social Life
magazine's Devorah Rose,
New York
magazine's Emily Nussbaum, socialite Fabiola Beracasa, someone named "Hannah Chadwick Tippy Tart,"
Mens Vogue
's dandy Hud Morgan, soccer player Aaron Chandler, clothing designer Izzy Gold, Lauren Bush, Misshape's Leigh Lezark, model-actress Natasha Henstridge, rock-and-roll photographer Mick Rock, attorney Petra Von Ziegesar, society photographer Patrick McMullan, a bunch of Soho House people, and socialite Olivia Palermo (she once told
Page Six
magazine she wants to be a "brand" when she grows up.) God, I need a drink.
Update
! From charity:water:
"Emma has now raised more than $8,000 for water wells in Africa. She's helped more than 1,000 people get clean and safe drinking water and has been a tireless supporter of the cause. It just kills us to see her crucified because we gave her bad information. We take full responsibility for the mistake, she used our online Spread the Word widget and was given incorrect information by a volunteer that it would NOT reveal her friend's addresses (she asked). It is entirely our fault. we feel awful and apologize sincerely to all her contacts."