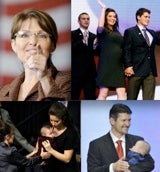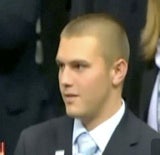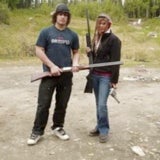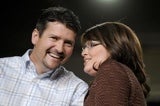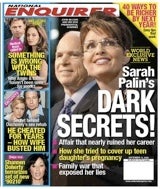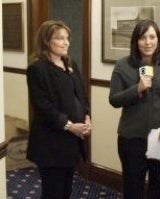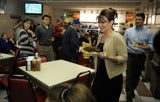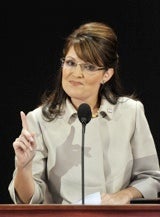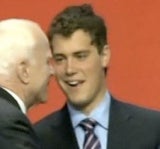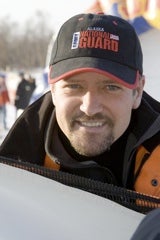 Sarah Palin burns books, has a crazy preacher, and wants Alaske to secede from the union!
See our last roundup.
UPDATE: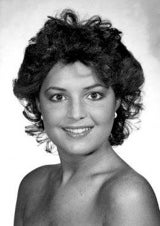 True? Unproven. It's been discussed on various random websites. Even if it's true, as repeatedly asserted, that Track Palin was born April 20, 1989, just under eight months after the Palin's eloped, it's possible the child was born premature.
Notable: Fox News commentator Alan Colmes likes this rumor: he floated it in a blog post. It's unclear if he verified Track's birthday on his own.
Why someone would make this up: To make Sarah Palin look immoral to social conservatives who look down on single mothers and children born out of wedlock.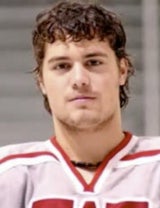 True? Quite possibly. The Associated Press discovered he as not listed on his team roster for the 2008-2009 academic year. His mom wouldn't say if he graduated. "She said simply he's no longer a student and any further information would have to come from him."

Notable: Johnston's mom also said the couple planned to wed before Briston Palin became pregnant.
Why someone would make this up: To tarnish Sarah Palin's character by making her daughter's choice of husband seem rash and foolish rather than noble.


Sarah Palin hired a sexual harasser as Alaska's top cop
True? Palin apologized for appointing as Department of Public Safety Commissioner Chuck Kopp, who had been issued a letter of reprimand by the City of Kenai for alleged sexual harassment. Kopp denied that charges, saying the incident amounted to a simple hug.
Notable: Kopp replaced Walt Monegan, whose firing by Palin was also controversial.

Why someone would make this up: Calls into question Palin's judgement and abilities as a government executive.


Additions, corrections or elaborations? tips@gawker.com