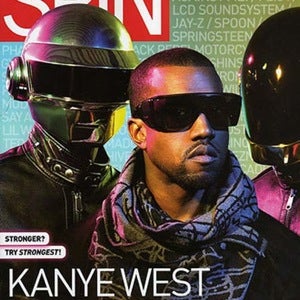 Crazy old Kanye West, the retiringly modest Best Rapper In the World Ever, has
been arrested at LAX.
It seems the college dropout said hoof! to some paparazzo's camera, smashing it to the floor like so many California dreams. Other than this being a curious example of an attention hog dissing attention, this isn't exactly shocking, given West's history of getting mad at people. Well, at least he didn't
break a damn MacBook Air over some damn hippie's head.