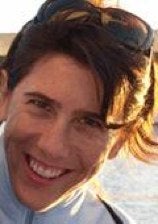 Google's the undisputed king of Silicon Valley — but it's been wooing New York ad agencies nonstop, trying to break into the traditional part of the business, with mixed success. It's almost cute how all of its online rivals are following it. Amazon.com has
hired a Microsoft ad sales exec
, Lisa Utzschneider, as SVP of national ad sales. What, you thought Amazon sold books, not ads? Exactly the problem Utzschneider's being asked to solve: Amazon has been trying to sell ads for a long time, but they remain a small fraction of the retailer's revenue. A Madison Avenue agency executive tells us her hire is just the latest part in a methodical campaign by Jeff Bezos & Co. to beef up of its New York ad sales staff over the last four months.At Microsoft, Utzschneider managed search sales. The Peace Corps veteran also
did a lot of charity work
— a description which seems to fit Amazon's advertising efforts at present. Amazon already has products to sell:
Clickriver
, a self-service sales system like Google's AdWords, and
Amazon Product Ads
, an ad network like Google's AdSense. It's also trying to sell more ads directly on Amazon.com and IMDB.com. "Amazon has a huge audience that is undermonetized," Greg Smith, COO of interactive agency NeoAtOgilvy, tells us. A second source says, "This move isn't surprising, based on those efforts, because they have a long way to go if they want to evolve into a media company." Memo to Utzschneider: Bring
more than just candy
.