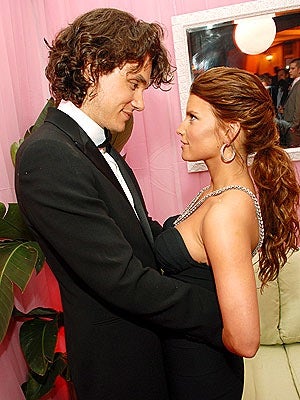 Proving once and for all that no one should ever, under any circumstances, allow Perez Hilton anywhere near themselves, the suspiciously slimmed-down celebrity blogger was on the Howard Stern radio program this morning giving some dirty dish about musician of sorts John Mayer. Mrs. Hilton revealed that Mayer,
who he maybe made out with once
, liked to have buttsex with his old girlfriend,
ass-slipper Jessica Simpson.
Oh, and that he
enjoys "water sports."
So, ew. It's funny that Hilton didn't mention this on his site, but freely discussed it on the radio. Huh. I guess this also proves that talk radio, against the internet's best efforts, remains our vilest medium.