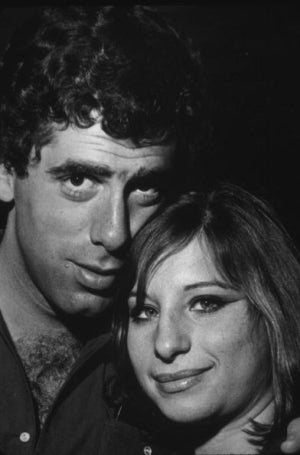 Last night Barack Obama had a fundraiser in Beverly Hills. It was terrible! He raised a zillion dollars from these out-of-touch movie stars while decent, hard-working Americans lost their jobs on Wall Street. Famous people were there, like Steven Spielberg and Will Farrell. And BARBRA STREISAND! The McCain blast email paints a portrait of Caligulan decadent excess:
Hollywood's rich & famous "snapped pictures with their cell phones and Blackberrys," "Ms. Streisand ran through bits of a few songs, but did not sing entire numbers," and celebrities dined on "salad with goat cheese, roasted potatoes, filet of beef and asparagus, apple crisp and chocolate lava cake" at last night's Beverly Hills fundraiser for Barack Obama….
Roasted
potatoes!
Regular
potatoes are good enough for the people of Ohio, Barack Obama! Obama raised
nine million dollars
yesterday, setting a record for a single night's fundraising. Poor hardworking commoner John McCain was selflessly talking to real Americans at the time:
"Let me tell you, my friends, there's no place I'd rather be than here with the working men and women of Ohio," McCain said.
Oddly, while we have a detailed list of more than thirty
famous people
who attended the two Obama events, no one (as far as we know!) has yet reported the names of
anyone
who showed up to McCain's private fundraiser Monday night in Miami! At that event, McCain only managed to raise a paltry
$5.1 million.
It was probably all from firefighters. For some reason that private dinner is only worth a mention deep within A section stories on how Obama is beloved in Hollyweird! (Though the Washington
Post
is reporting on some questionable
McCain spending practices
that everyone got all up in arms about when done by Kerry in 2004.)