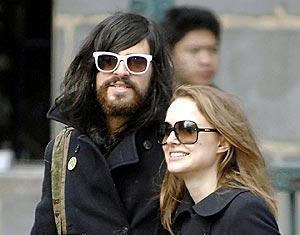 Until their
recent breakup
, the
unlikely pairing
of actress Natalie Portman with scruffy, Manson-resembling troubadour Devendra Banhart had people
asking
, "What exactly does she see in him?" We tried to explain that
starlets love themselves some hairy hippies
, but still, the naysayers would not be deterred. Now, Banhart may have provided some insight into the matter with the album art for his upcoming side project, Megapuss. Baring all in a very, very NSFW manner, the folk singer shows off what had until recently been the sole property of one Queen Amidala: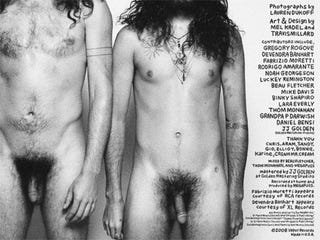 From l-r: Megapuss cohort Greg Rogove, Banhart himself, words.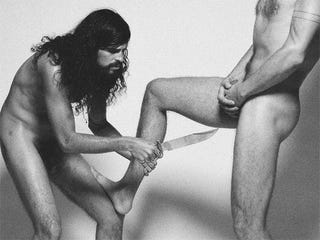 Here, we see that Rogove's lightsaber is no match for Banhart's knife.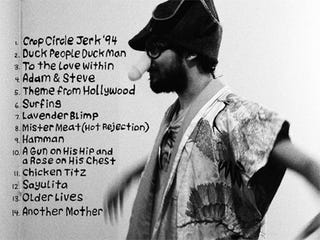 Yes, yes, Devendra, we get it. Genitals. Here's a cookie.