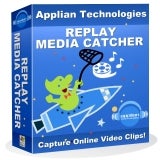 Amazon.com's Video On Demand service, which allows you to preview and purchase streaming videos online, uses Adobe's Flash Media Server to deliver the video. Late last week,
Reuters reported that hackers had discovered an exploit
that would allow users to turn the free preview into the full stream, allowing folks to watch movies for free using software like Replay Media Catcher from Applian. Adobe took issue with Reuters' contention that Flash isn't secure —
instead suggesting it was Amazon's fault for not enabling various security options such as streaming encryption and player verification
. Why did Adobe choose to blame a customer instead of quietly fixing the problem behind the scenes? Probably seemed easier.