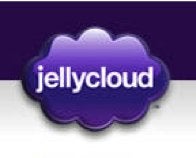 The online-ad network market is clogged with startups; most are bound to fail. But no death may be greeted with more joy than Jellycloud, the latest incarnation of Gator, a startup whose software was caught spying on users. A tipster tells us Jellycloud, with 36 employees, went under this weekend, with liquidators repossessing their furniture. A hard death, after a questionable birth.Gator had changed its name to Claria, and raised some $40 million to launch a personalized homepage which never caught on. In the sneakiest move of all, it then
raised $11.5 million
under a new company name, JellyCloud,
with the same set of executives as Claria
— Scott Vandevelde and Scott Eagle among them. Was Jellycloud just Claria reborn? It's now a moot point, if our tipster's report is accurate. And a painful mistake for US Venture Partners, SoftBank, Sand Hill Capital and Crosslink Capital — who have managed to lose $11.5 million in just five months.