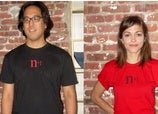 The highbrow low-pay publishing community has long suffered from a startling male-female attractiveness imbalance exemplified by the case of that American Apparel modeling Paris Review intern. I mean, if Jessica Roy was ever right about anything, it is that.* But for its work righting the prettiness gap perhaps we owe a debt of "gratitude" to the most important literary journal of our time, N+1, whose founding editors Keith Gessen and Benjamin Kunkel are not only decidedly conventionally attractive but extra reviled on the basis of that fact. And as the Observer noticed today, N+1 is now employing male contributor Wesley Yang (and his wavy hair I will refrain from calling a "mane") in the new capacity of T-shirt pitchman. Yang, you might recall if you are one of N+1's numerous readers, originally ascended to literary microfame in a piece in the last issue about how he related to Virginia Tech school shooter Seung Hui-Cho for feeling fundamentally "unlovable."Look, at some point I actually scanned in the good parts.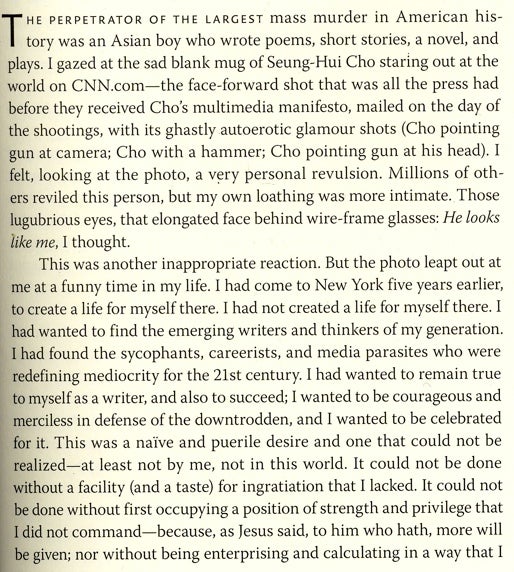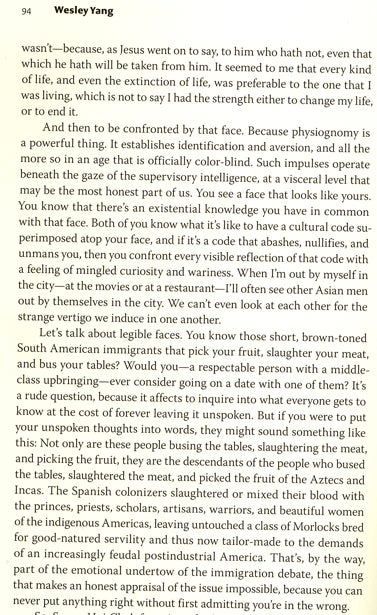 Anyway, I think we can all agree that Yang is no "Morlock." Here is his blog, it needs more comments. Oh, and the girl is managing editor Kate Perkins. One day maybe she will write something about her comically bad self-esteem and I'll post about that.
*Seriously, you are a girl and you go to their parties and think, "Whoa, I am never going to get laid, I give up," but you quickly learn this is wrong, you will totally get laid, and you'll make some of the most pretty friends you ever had bonding with the literary scene girls over what a unique experience it was!