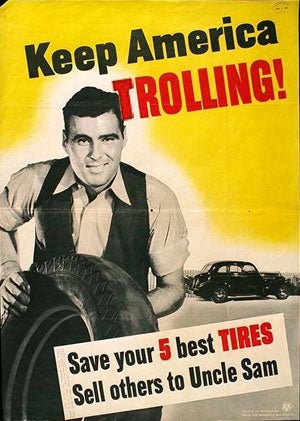 How sad: General Motors has a "
social media manager
" — a person charged with appeasing bloggers, coddling tweeters, and enabling commentards. Natalie Johnson, said manager, explained that the company was
compelled by mysterious forces on the Internet
to launch GMnext.com, a new
website where users generate the content
: "It's hard to put a specific dollar value on this, but it's something we have to do." Actually, GM didn't.Johnson argues that the company needed the site to speak to young users. Well, sure: The site may well generate a lot of talk, and let young, spoiled millennials feel like a big, bad car company cares about them. But will keeping youngsters glued to their computers, complaining about their latest slight, move cars off dealers' lots? Affordable, energy-efficient cars that don't suck would speak far louder. We suggest a new slogan for the venerable car brand: "Keep America trolling."