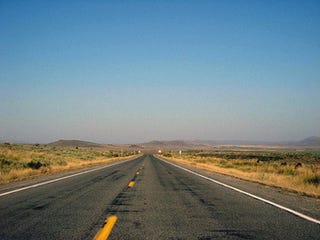 Street fashion always gets a nod in mainstream style magazines. But can it fill up an entire issue, month after month after month — and deliver the kind of returns venture capitalists expect? That's an experiment underway at 8020 Publishing, a San Francisco-based startup which publishes print magazines based on the contributions of Internet users. 8020's creative director, Mimi Dutta, recently sent around a note advertising jobs at the new fashion magazine. The company is backed by CNET founder Halsey Minor, but has struggled to expand from its original
JPG
title, a photography magazine created by the husband-and-wife team of Derek Powazek and Heather Champ and bought by 8020. In August,
Everywhere
, 8020's travel title,
folded after only four issues
. Travel seemed like a natural category to attract advertisers, and some involved with the project wondered whether it was given enough time to succeed. Adding to the project's costs,
Everywhere's
website was built with different technology than
JPG's
. And then there's 8020's management uproar.Paul Cloutier, the company's former CEO, has also left the company. Minor is
famously erratic
and distracted by his art collection and real-estate holdings. And 8020's current CEO, ex-Condé Nast executive Mitch Fox, commutes to the job from Long Island, despite telling the
New York Post
in March
he'd be relocating immediately
. For anyone brave enough to walk into the middle of this, here's Dutta's note about the jobs:
I'm the creative director of 8020 Media now, a mag/web media company backed by Halsey Minor. Mitch Fox is the CEO. We're potentially going to launch a fashion title, so we're looking for an art director to help create the visual identity AND a fashion editor (in-chief) to shape the direction of the magazine. The magazine is not high-end established fashion but independent and emerging fashion. Catch: they have to be SF/Bay Area based.
(Photo by Todd Lappin)