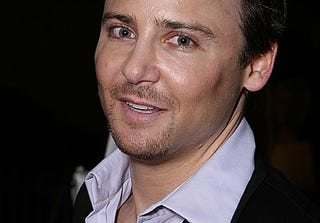 It's only a matter of a few hundred dollars, but after high acquisitive LiveUniverse acquired affiliate movie marketer Peerflix,
blogger Eric D. Snider stopped receiving the until-then-regular checks
. Which happened around the exact same time that we got a tip — in late August — that LiveUniverse didn't have enough cash to pay employees on payday. And it's just the latest in a string of bad signs.Besides Peerflix, the company started by jilted MySpacer Brad Greenspan has also purchased struggling companies PageFlakes and Revver in the last year, and
Greenspan made a personal investment in Flurl
, but
was turned away by JumpTV
. All that wheeling and dealing while not paying attention to basic operations like payroll? Flashy products and technology that
may
or
may not
actually exist? "
Out of touch
" sounds about right. Greenspan and friends will probably just blame the market as management shorts employees,
since that's all the rage these days
. But this looks a lot like a textbook case of "
excess and lack of self-discipline
" to me. Who may end up the winner in all this?
The Hollywood Hills Cat Burglar
, who seems to have gotten away from Greenspan's mess just in time.
(Photo by Getty/Alberto E. Rodriguez)