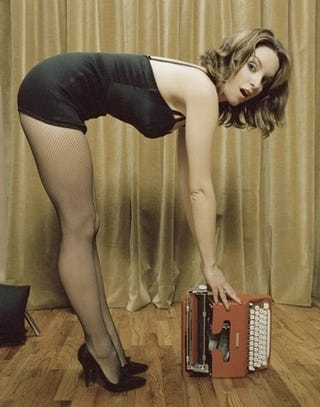 Tina Fey—nerd-girl hero,
Saturday Night Live
alum,
30 Rock
writer/actor—just signed a book deal. It was "reportedly pitched as a book of humorous essays in the style of Nora Ephron,"
said the Observer
. (Hopefully it'll be funnier than
that
.) Successful SNL alums doing a humor book or half-baked movie spin-off is unremarkable. But a multi-million dollar advance and the defining pop culture moment of her a-little-too-accurate Sarah Palin impression is further evidence of her gathering stardom. Also: her Google trends are suddenly off the
hook
.This graph can be interpreted as a.) her Google trends, or b.) all of America getting it up for Tina.