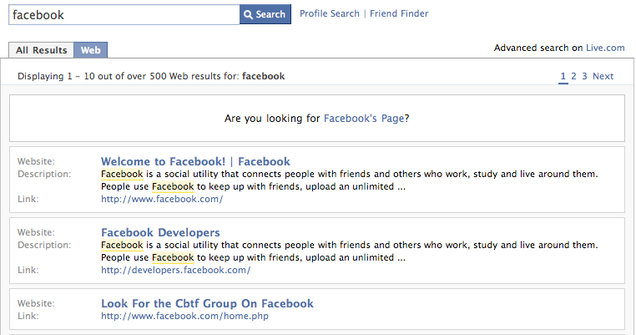 Forget Facebook's controversial redesign. Users of the social network have something new to complain about:
third-rate Web search, provided by Microsoft
. The two moves are connected; when ad-hating CEO Mark Zuckerberg forced through the revamp of Facebook's profile pages, he bumped Microsoft-sold banners off of them. To make Microsoft whole, Facebook agreed to a search-advertising deal. You know it must burn Facebook's proud engineers — those who haven't left — to partner with an organization that has done nothing but lose market share for years.