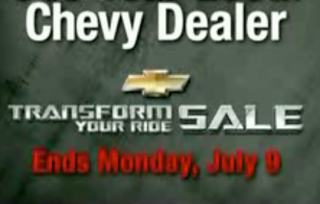 · We have more info on the lift of the Oscars movie-ad-ban in place since 1953: The Academy will allow one spot per distributor, it must feature only one film, and it must premiere during the telecast. The idea is that the high-profile and elaborate ads themselves will become a reason for the disinterested to tune in—like when gay guys watch the Super Bowl. [
Variety
] · ABC continued to see steep ratings decline in its Wednesday night lineup, with
Private Practice
and
Dirty Sexy Money
both down about 20% from last week's already low numbers. Over at ABC Family, meanwhile,
10 Things I Hate About You
will become a weekly series, and Joey Lawrence and Melissa Joan Hart will star in a romcom MOW, tentatively titled,
Whoa
. [
Variety
] [
THR
]
After the jump: Which vigilante actor is about to star in a vigilante movie?
· Jamie Foxx and
pap-busting Spartan
Gerard Butler will star in
Law Abiding Citizen
, appropriately enough about a regular Joe who takes the law into his own hands. [
THR
] · The newly sovereign, India-based DreamWorks has decided to put off its big Wall Street pitch until the market decides to crawl back out of Satan's anus. [
THR
] · Mark Burnett will produce an updated version of
This Is Your Life
, except every week it's going to be Donald Trump's life we're reliving. (And he'll never fail to act surprised.) [
TV Week
]