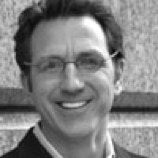 The only thing more foolish than joining a startup right now is staying at a print magazine.
Portfolio's
San Francisco-based deputy editor, Blaise Zerega, has left the Condé Nast business magazine. He's now the president and COO of Fora.tv, an online-video startup which collects clips of those boring public-affairs speeches we all dread attending, but go for the mingling and cocktails that follow. Not clear how Fora.tv will reproduce mingling and cocktails online. One other thing notable about Fora.tv: Its address, 1550 Bryant Street. That's the same building where Zerega and I worked at the old
Red Herring
, back when it was a respectable chronicler of the technology business.