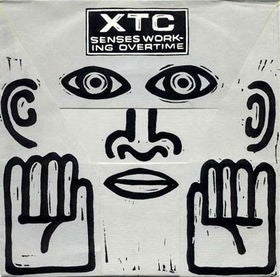 A tipster claiming to be a Yahoo contractor says that the company is going to announce next month that is has settled a class-action lawsuit first launched by a disgruntled network engineer for nearly $10 million. The charge: Yahoo classified its sysadmins as salaried staff, cheating them of overtime pay. We're a bit suspicious, since the case name our tipster supplied, Salsgiver v. Yahoo, isn't showing up in a search of the Pacer courts database. But the other details he supplied seem authentic.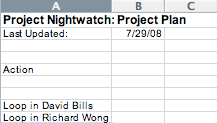 They include a planning document for "Project Nightwatch" — an effort to quantify the amount of overtime worked by Yahoo's datacenter employees — which refers to finance director Rich Wong and operations director David Bills. Anyone know more about Nightwatch or Salsgiver? Let us know. Here's the tip and some of the evidence we received:
I'd like to provide you with a nice juicy tip about events inside Yahoo! It turns out that Yahoo is being sued by their California-based network engineers because they have improperly classified them as salaried staff, and therefore not eligible for overtime pay. Yahoo is going to announce the settlement sometime next month. The payment will be paid to employees on January 7, 2009. The original lawsuit was filed about 18 months ago in Southern District court of California, by a former employee named Salsgiver (suit name is Salsgiver v. Yahoo!). The lawsuit gained class-action status, and was expanded to include about 600 current and former employees. Next month, Yahoo is going to announce to the press that it has settled the lawsuit. I don't know if the press release will say the settlement amount, but it's just under $10 Million. Of that amount, the lawyers will receive about $2 million, and the employees who elected to join the class action will split the rest. The employees eligible to join the class were notified earlier in the year, and the deadline to join or opt-out was early September. Here's the weird thing: only half the eligible employees responded that they would like a payment. The lawsuit pot is a fixed amount, so the fewer employees who join, the more each employee stands to receive. If all employees had joined, each would have received an average of $12,500 a piece. Since only half the employees opted in, each will now receive an average of $25,000 each. Maybe they didn't want to make the company angry, or they thought there might be retribution from their managers if they joined.