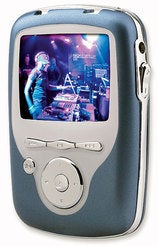 Zvue, a maker of video players and operator of websites like eBaum's World and Dorks.com, has a post-Halloween deadline to
make $1.9 million in payments to a hedge-fund lender
. Also owed money: The company's chief technology officer, Carl Page, the older brother of Google cofounder Larry Page, who has loaned his employer at least $4.9 million,
including $1 million in July
. Could bankruptcy be in the cards? If so, it would be quite a reversal for the elder Page.A decade ago, Carl looked like the more successful brother, having sold eGroups, a company he cofounded, to Yahoo for $432 million. But Carl's efforts to repeat his success, and come anywhere close to Larry's, have made him a buffoon. Zvue shut down its San Francisco Web operations in July, leaving its collection of funny-if-you're-15-years-old websites to Eric Bauman, the creator of eBaum's World. Bauman is also owed millions by Zvue, for fare like "
Ass Cream Vendor
."