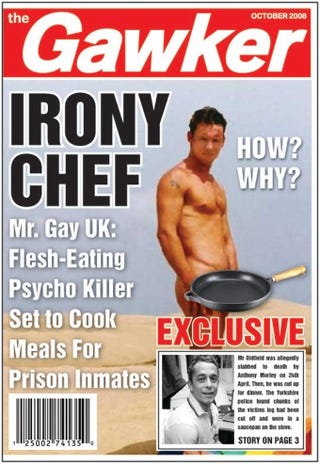 Yesterday we asked for your best sleazy tabloid headlines for the story about the gay British cannibal chef who is now
cooking for his fellow inmates in prison.
There were many brilliant lines, but in the end only one could win and that was
Carol Gardens
' lovely and simple "Irony Chef." Yay! Thanks to Steve Dressler for the mock-up. Click the thumb to view it in full.