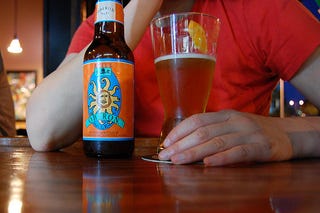 Terms and conditions are boring enough to make anyone glaze over. But when VC financing is on the line, do yourself a favor and understand just how much of your life you're signing away. Today, Astia is hosting an afternoon workshop on
negotiating term sheets
at the Microsoft San Francisco campus from 1:30-3 p.m. Once you've mastered avoiding the VC dope slap, enjoy your Friday as usual.
Yelpers will be at the 500 Club
from 5:30-7:30 p.m. while
Laughing Squid heads to Mars Bar
at 7 p.m.
(Photo by sleepyneko>)
Got something to add to the calendar? Send it to calendar@valleywag.com.